ÜRITUSED
2016-10-10
Trade fair in Spain? This must be Matelec!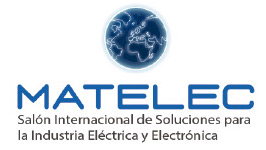 Matelec fair is divided into four thematic groups:
Matelec: electrical installations, telecommunications, cables, electronics, etc.;
Lightec: innovations in the field of lighting;
Industry: automation in industry, industrial electronics, electric power control and industrial management;
Urbótica: home automation (Domótica), building automation (Inmótica), and smart cities (Smart Cities).
Due to such wide thematic programme, Matelec fair is one of the biggest events in southern Europe for many industries. During the fair, products and services are presented to visitors, and it is a great place for establishing trade relations.
Venue:
FERIA DE MADRID Avenida del Partenón, 5 28042 MADRID, SPAIN
**Stand: 3B02A
Opening hours**