ÜRITUSED
2013-01-14
New functionality of TME's service
We wish to inform that for the convenience of our customers, we have implemented a new system at the www.tme.eu Website facilitating searching. Now, if typed phrase contains minor mistake, e.g. omission of a letter or another spelling mistake, the system will notify you about a mistake and will suggest the correct solution.
If, for example, entered symbol contains a mistake:
- 1n400x (instead of a specific symbol)
or
- bnc-0111 (instead of e.g. bnc-111)
the system will suggest similar, correct product symbols (provided they exist).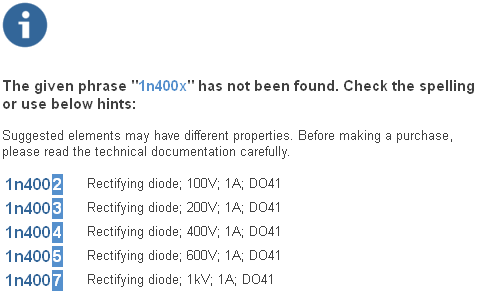 If the component describing text contains an error (parameters)
swith (instead of switch)
the system will recommend similar and correct phrase (provided it exists).