ÜRITUSED
2015-04-27
TME was one of the sponsors during the International Robots Competition "Robotic Tournament"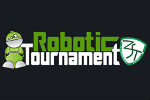 The competition's 7th edition took place on 28th March 2015 in Rybnik. Over 160
robots from 79 teams were fighting for winnings.
The competition's aim was to show visitors how interesting robotics and new technologies
are, when you are designing, building and programming an autonomic robot. The competitors had to use their knowledge from mechanics, electronics, informatics, physics and mathematics while creating their robots. Some good knowledge about electronic and processor programming, as well as creativity were essential to win. "Robotic Tournament" is the biggest and one of a kind competition organized by an upper-secondary school in Silesia, Poland.
Competitors were from Poland, Czech Republic, Slovakia and Turkey, but fans came also from Greece and Romania. Very interesting for visitors was the Ironman from Slovakia. Thanks to his outfit he won Audience Award and also Freestyle competition. A special attraction were drones flying over the audience.
We encourage you to see the photo gallery!