ÜRITUSED
2015-05-21
TME was a gold sponsor during ROBOmotion in Rzeszów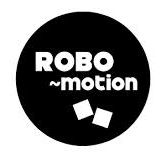 The 3rd ROBOmotion edition took place on 25th April
and it had an international character. Robots took part
in many competitions and they had to meet certain requirements:
the robot had to be fully autonomous,
no one had the permission to contact competitors during robot fights and ride on time,
all robots were of own construction – they were designed and built by participants. An exception was the LEGO Sumo competition, where robots were built from ready-made elements.
Most of the competitors were students, which were representing their universities.
We encourage you to see the photo gallery!