ÜRITUSED
2015-08-27
Supported by TME, B-Human project made it to the podium!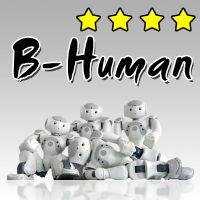 Members of the team are students and researchers from the University of Bremen (Department of Computer Science). The aim of the project
is to encourage students to develop themselves and be successful
in the future. They take part in RoboCup world competitions, which connect teamwork with innovative technological researchers.
Keep it up!

We encourage you to see the photo gallery.