ÜRITUSED
2016-06-17
Rover sponsored by TME in the world's TOP 10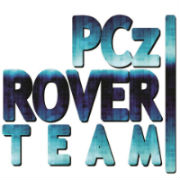 Infinity rover ranked high in the prestigious University Rover Challenge contest in the United States (2-4.06.2016).
The University Rover Challenge competition has been organized by The Mars Society since 2007. The robotics contest takes place annually in the desert of southern Utah,
and it is addressed to student teams from all over the world.
The competition is intended for exploration robots, capable of covering long distances
in a harsh environment and completing tasks, which are necessary for exploring other planets (Mars, in particular). The constructions are assessed in terms of their capabilities, task completion, but also reliability and costs.
60 teams took part in this years' edition. The Rover Team of the Czestochowa University of Technology, supported by TME, reached the finals and finished 10th in the general classification.
We are very happy and we are sending our congratulations!