ÜRITUSED
2016-07-26
Team supported by TME succeeds at SmartMoto Challenge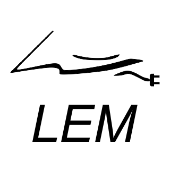 This year's SmartMoto Challenge took place from 7–10.07.2016. It was the fourth edition of this competition, which takes place in Barcelona and Moscow. Student teams from technical universities from different parts of the world participated in this event. Their task was to develop a motorcycle suited to the needs of local police. The assessment took into account not only the features of a motorcycle, but also a business plan that was supposed to include a detailed cost report, business risk analysis as well as estimated production and sales during the first five years of company operation.
Sponsored by TME, students from PIRM science association (Koło Naukowe Pojazdów i Robotów Mobilnych) from Wrocław University of Science and Technology presented "LEM Bullet" motorcycle. Their project was ranked second in the category of business plan, second in the category of dynamics, and third in the general ranking.
We want to congratulate the team of students from PIRM science association and we keep our finger crossed for further successes!