ÜRITUSED
2016-08-24
The team supported by TME wins the RoboCup 2016 competition!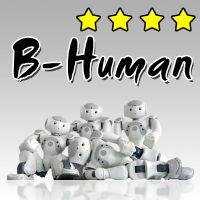 This year's finals took place in Leipzig from 30 June to 3 July.
It was the 20th edition of RoboCup, which attracted 35,000 competitors and visitors from more than 40 countries. Over 1,200 robots presented their capabilities in the contests. The main event was a series of robot football games.
B-Human team, supported by TME, defeated 24 other teams and won the "Standard Platform" category, which means that they also became world champions!
B-Human is an unusual football team comprised of autonomous robots. It's a joint project of the IT Department of University of Bremen and German Research Center for Artificial Intelligence (DFKI). The goal of the project is to develop advanced software for robots and to participate in the RoboCup series events.
Congratulations on the success!