Help
Sharing folders
This option is available for companies which have different contact people assigned to a given customer number.
Parking gives an opportunity to limit access of other people to your folders. If a given directory should be invisible to co-workers, change its status into "private".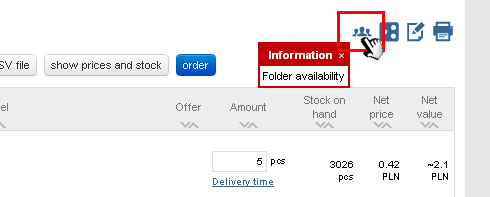 It is also possible to generate a link to any folder. This is to allow its entry without the necessity of logging on a website.
For this purpose, please use the "Generate a link to folder" option .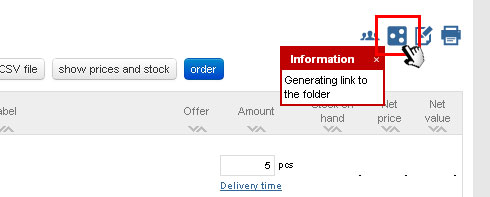 A person that will receive the link, will be able to copy it to their own parking after logging in.