CL-SM10P solar panel is a polycrystalline panel with a power of 10W, which means that its cells have been made of several silicon blocks instead of one, as in monocrystalline panels. This results in easier and thus cheaper production. Such panels are perfect for low power cells – because more advantageous price compensates for slightly lower efficiency. Of course, TME's portfolio includes panels made in both technologies – in lower and higher output power.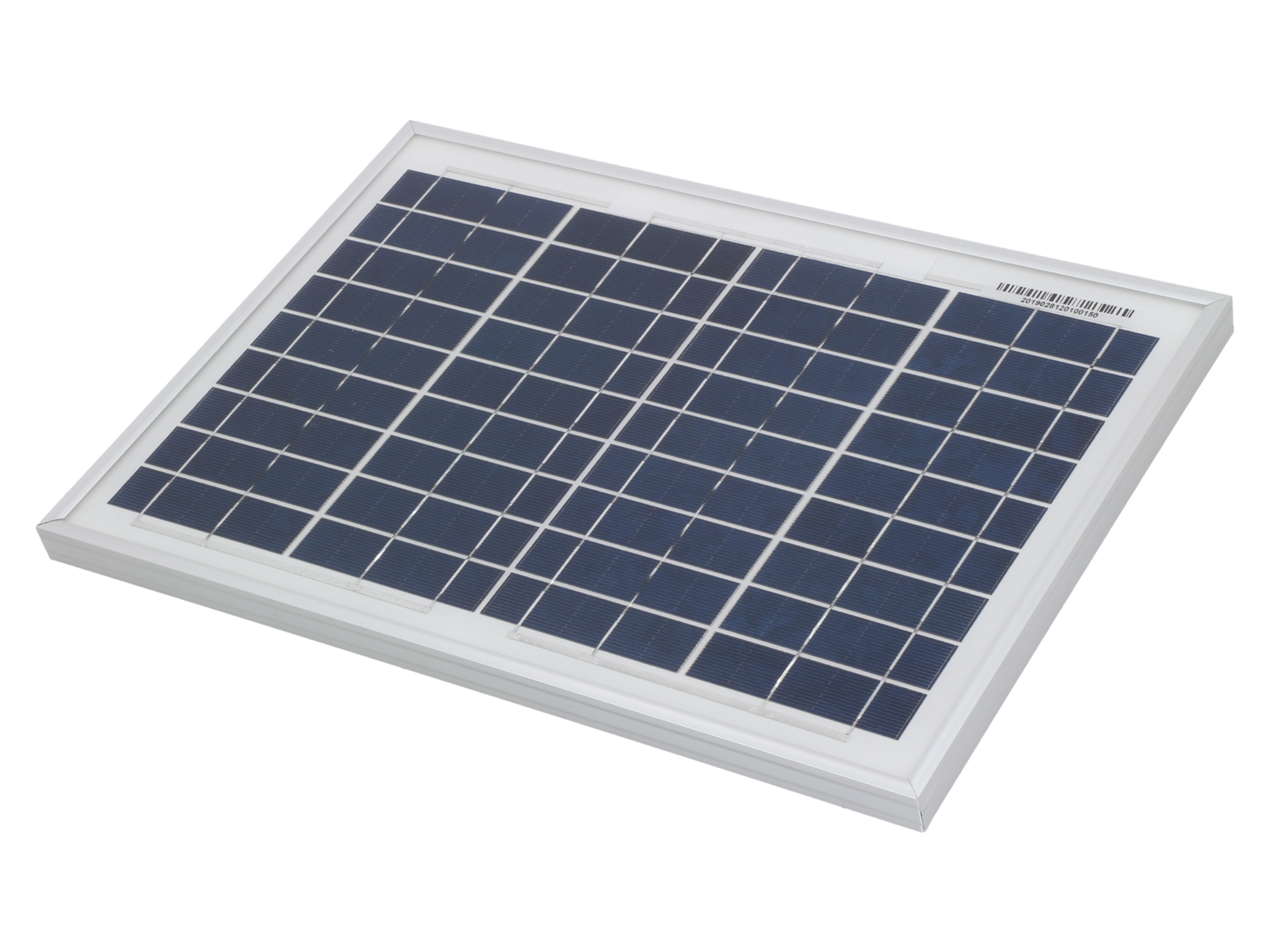 Such panels are used as a power supply for devices and electronic systems with low power consumption, power supply for street lamps, warning signs or meteorological stations as well as in other places with difficult access to the power grid.
Get to know our full offer of Cellevia Power solar panel. TME offer includes panels with a power of 3, 5, 10, 20, 30, 40, 50 and 60W, which classifies them as low power cells.
Check out other panels in the catalogue »
| | | |
| --- | --- | --- |
| Features: | | |
| Material: | polycrystalline silicone | |
| External dimensions: | 354x251x17mm | |
| Maximum power: | 10W | |
| Current at Max. Power: | 0,55A | |
| Voltage at Max. Power: | 18,2V | |
| Short circuit power: | 590mA | |
Symbol:
Description:
CL-SM10P
Photovoltaic cell;polycristalline silicon;354x251x17mm;10W;18,2V