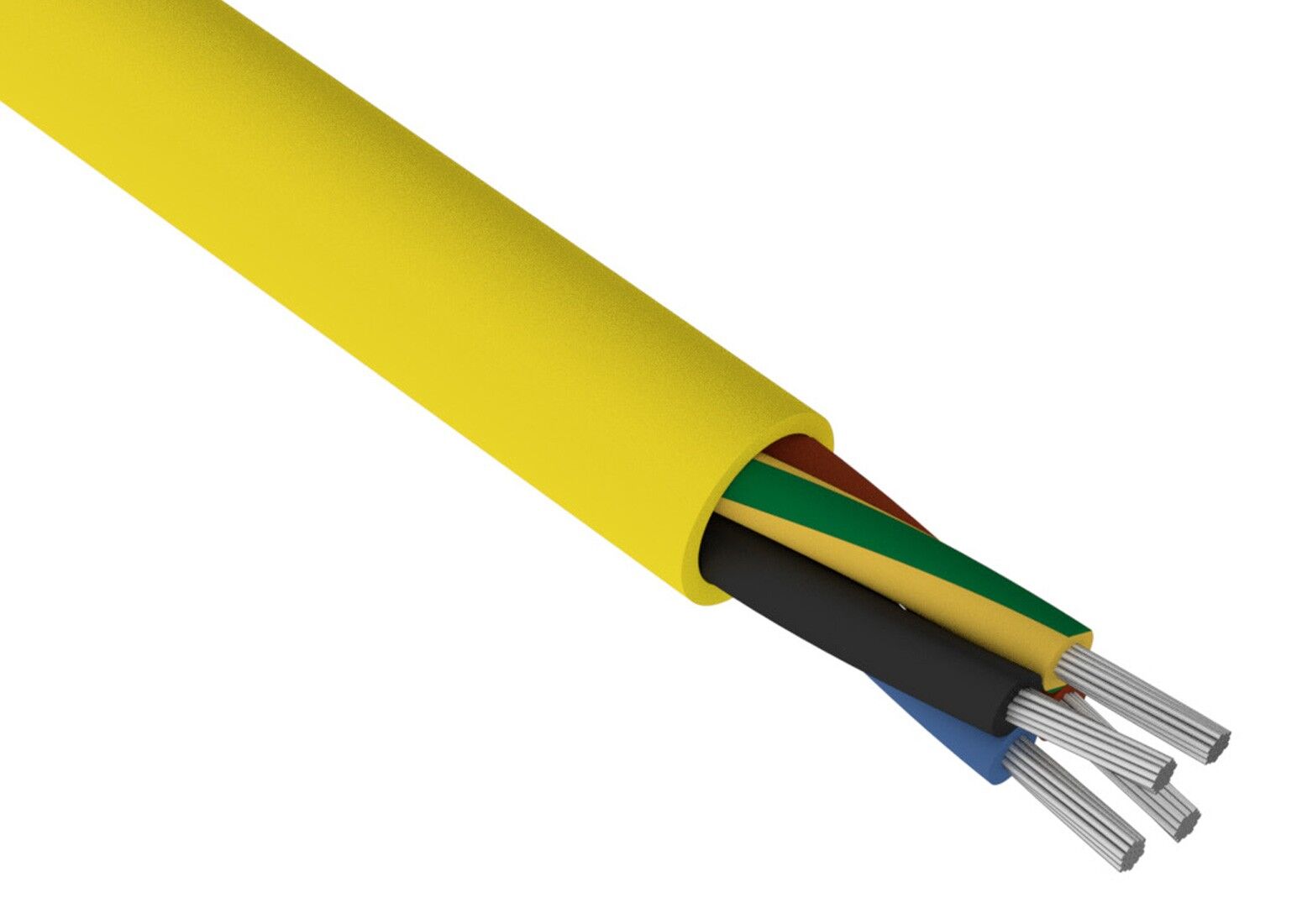 ÖLFLEX® 540 P series cables by LAPP are a perfect solution e.g. for construction sites - they have PUR insulation and VDE approval. Their yellow outer sheath has an increased strength, which makes it ideal for difficult conditions – it is resistant to interaction with mineral oils, diluted acids and other chemical substances. A wide temperature range allows the use of these cables even in very harsh conditions, and the bright colour of the outer insulation increases the visibility, and thus safety of the cable.
It is worth noting that the PUR insulation is halogen-free and abrasion resistant.
The TME offer includes cables with 2 to 7 conductors, with a cross-section ranging from 0.75mm2 to 6mm2. They are twisted into tinned copper cord. Conductors are colour-coded according to VDE 0293-308, while 7-core cables have black, numbered conductors. Cables with more than 2 conductors have an additional protective conductor. LAPP ÖLFLEX® 540 P cables operate in two voltage ranges: 300/500V or 450/750V and at temperatures between -50°C and 90°C. They are used not only on construction sites, but also in agricultural machines, stage installations and as extension and connection cables – both indoor and outdoor.
Discover ÖLFLEX® 540 P series products
Characteristics:
| | |
| --- | --- |
| Type of cable: | control cable |
| Sheath structure: | non-sheathed |
| Type of core: | Cu, tinned |
| Core structure: | strand |
| Outer insulation material: | PUR |
| Insulation colour: | yellow |