Heat sinks are basic elements used to dissipate heat from electronic circuits. Proper temperature control contributes tolonger durability of devices or even to users' safety. That is why TME offers a wide choice of proven and effective heat sinks from world-renowned manufacturers. One such manufacturer is, for example, Advanced Thermal Solutions, whose products are described below.
The design of products from the maxiFLOW™series (compared to heat sinks with a different structure) ensures the highest efficiency of heat dissipation in relation to their physical volume. maxiFLOW™ heat sinks are perfectly suitable to be used with a wide range of semiconductor circuit housings such as: BGA, QFP, LCC, LGA, CLCC, TSOP, DIP and LQFP. In addition, maxiFLOW™ series can be equipped with two innovative clamping systems: maxiGRIP™ and superGRIP™.
Advanced Thermal Solutions heat sinks find their application anywhere where heat dissipation from electronic components is required, protecting them from thermal damage.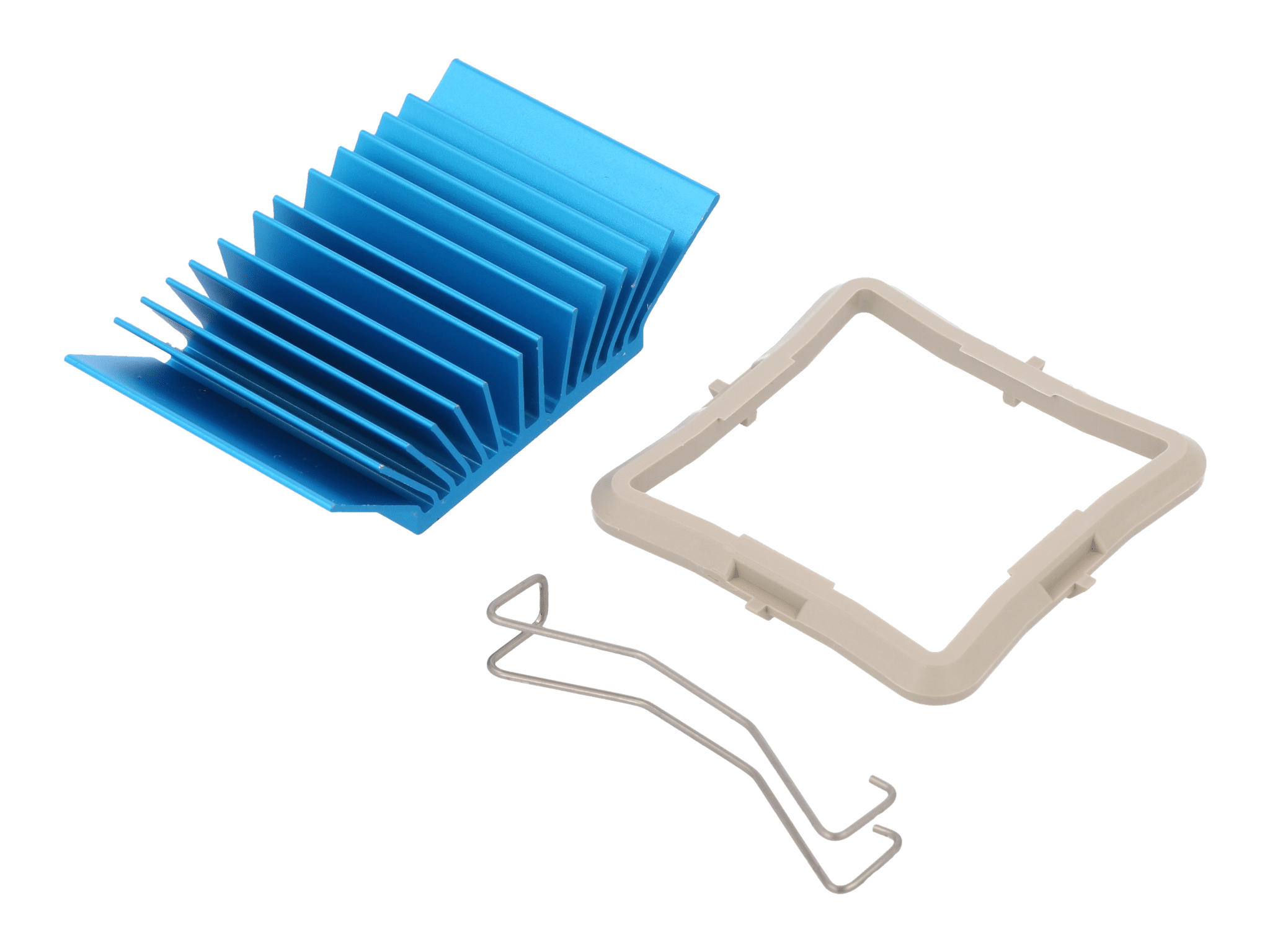 Heat sink: ATS-50350G-C1-R0
| | |
| --- | --- |
| Specification: | |
| Heat sink type: | moulded |
| Heat sink shape: | ribbed |
| Material: | aluminium |
| Width: | from 15mm to 118mm |
See the maxiFLOW™ series products