The current TME offer includes a variety of products by ONPOW, a renowned manufacturer of high quality switches for numerous types of devices. One of piezoelectric switches by ONPOW is the PS193P10Y01B24VL model, which perfectly demonstrates the quality of this brand's products.
The button is characterized by exceptionally high durability – ca. 50 million switching cycles. Thanks to the high IP68 rating and a wide range of operating temperatures, the component can be mounted and successfully used even under severe weather conditions. Additional advantages of the button include a small diameter of the switch and a 300mm long lead, which makes it easy to install the component in hard-to-reach places.
The PS193P10Y01B24VL model features theSPST-NO contact configuration, one stable position, ring-shaped and blue illumination with 24VDC rated voltage. The body of the switch is silver, made of aluminium.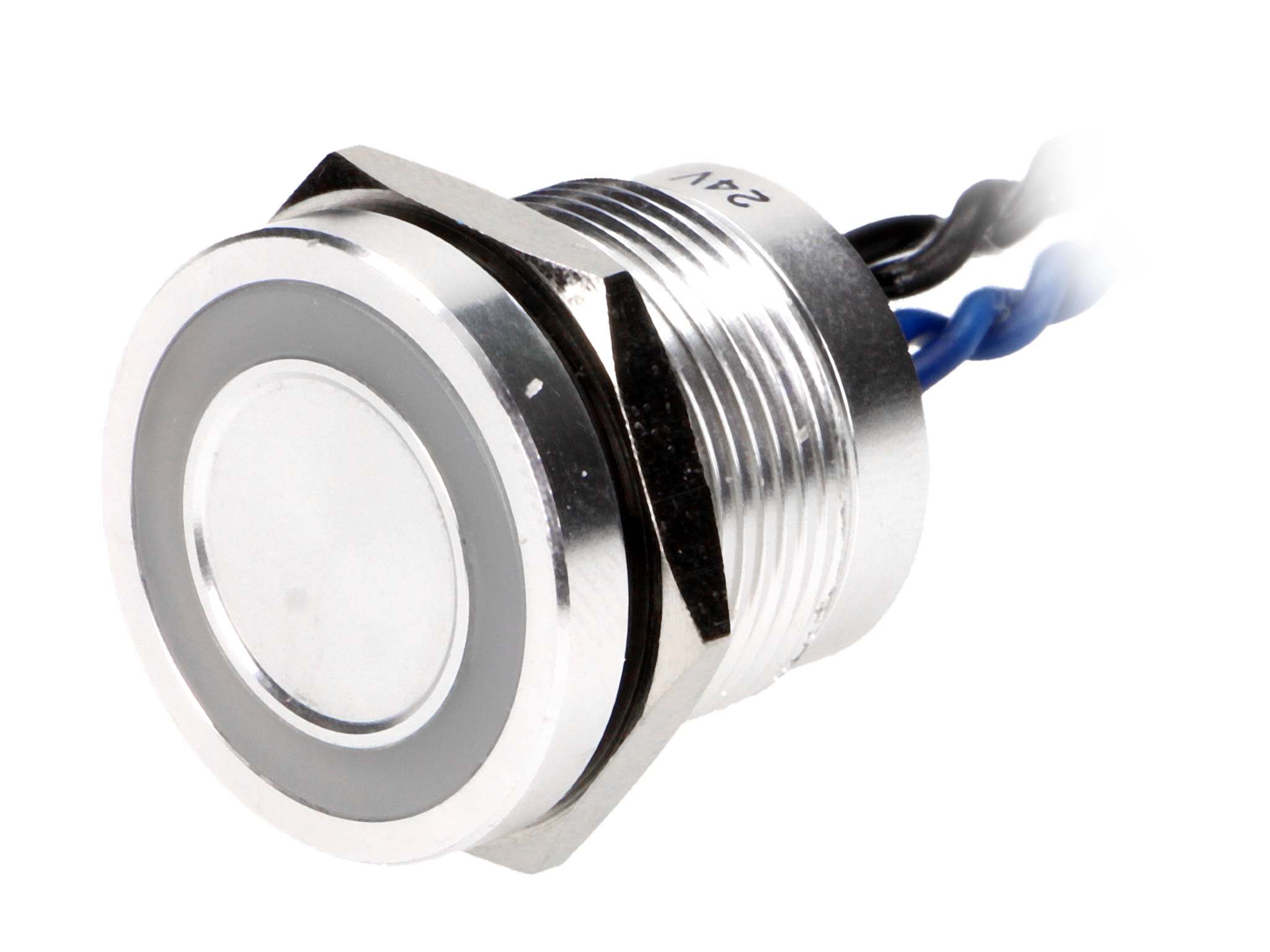 Piezoelectric switch:
PS193P10Y01B24VL
| | | |
| --- | --- | --- |
| Specification: | | |
| Type of switch: | piezoelectric | |
| Number of positions: | 2 | |
| Contact configuration: | SPST-NO | |
| IP rating: | IP68 | |
| Illumination colour: | blue | |
| Leads: | 300mm leads | |
| Operating temperature: | from -40°C to 75°C | |
| Electrical life: | 50000000 cycles | |
| Max. contact current: | 0,2A | |
| Mounting hole diameter: | Ø19mm | |
| Body material: | aluminium | |