NKT YKY mains cables are intended for permanent installation both indoors and outdoors. They are resistant to UV radiation and can be placed both in concrete trenches and directly in the ground. These types of cables are used, among others, for connecting houses or utility buildings to the power grid (provided that it is an underground connection).
YKY cables feature a solid copper conductor and black outer insulation made from PVC. They operate at a rated voltage of 0.6/1kV within the temperature range from -35°C to 70°C. They are manufactured to meet the Eca resistance class according to the CPR standard.
Our offer includes two most popular versions of YKY cables – 3x1.5mm2 and 3x2.5mm2. These cables have coloured conductors (without repeating colours) and a yellow-green protective conductor, and they are unshielded. They do not spread flame according to IEC 60332-1-2. NKT YKY cables comply with RoHS and REACH Directives, they are also SEP certified.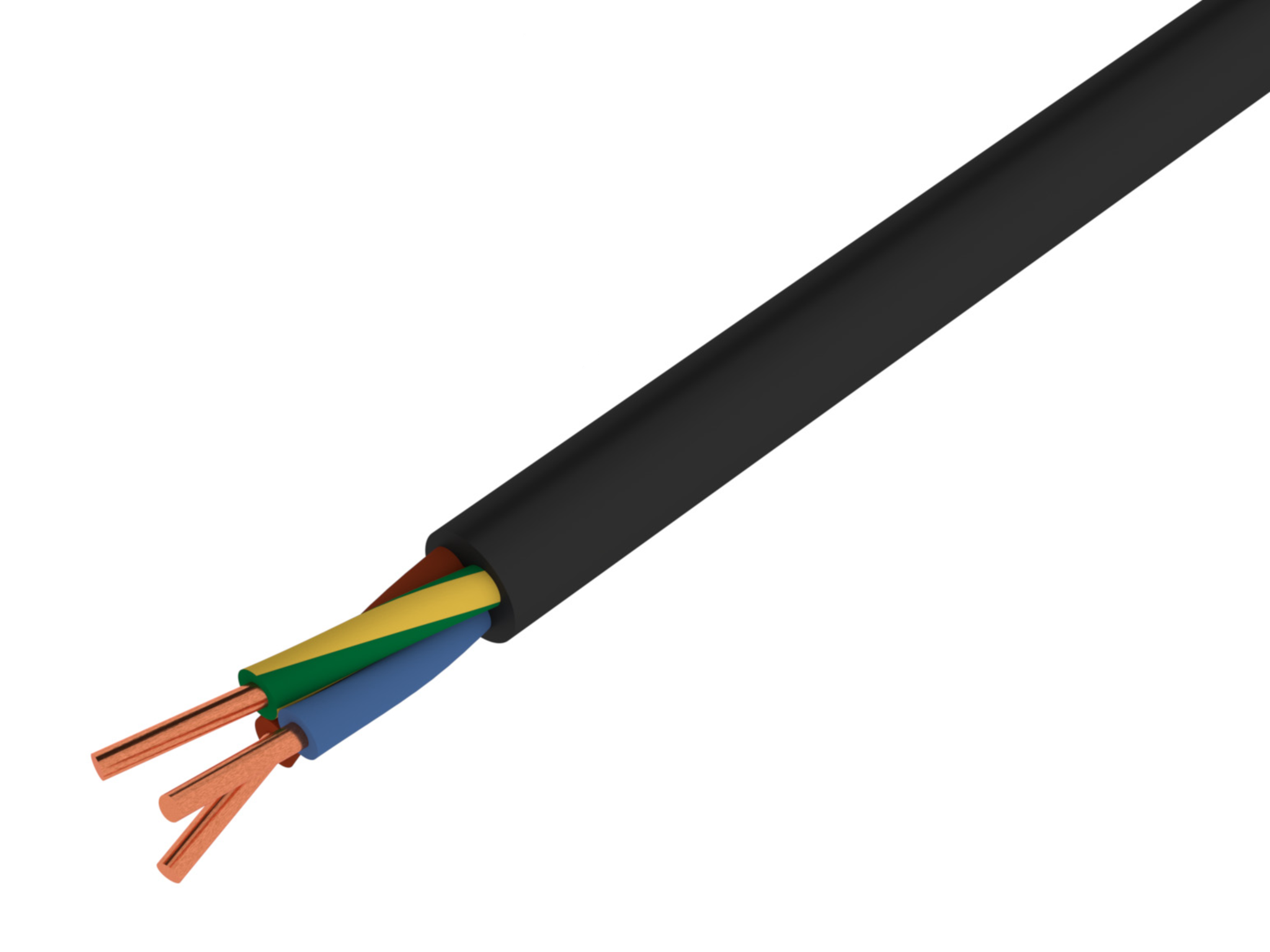 Cable: YKY3X1.5
| | |
| --- | --- |
| Specification: | |
| Type of cable | mains |
| Rated voltage | 0.6/1kV |
| Insulation material | PVC |
| Core structure | solid |
| Number of cores | 3 |
| Shield structure | unshielded |
See NKT cables available in our catalogue
| | |
| --- | --- |
| Symbol: | Description: |
| YKY3X1.5 | Cable; YKY; round; solid; Cu; 3G1.5mm2; PVC; black; 0.6/1kV; 100m |
| YKY3X2.5 | Cable; YKY; round; solid; Cu; 3G2.5mm2; PVC; black; 0.6/1kV; 100m |