Greenfield – a new huge investment near Łódź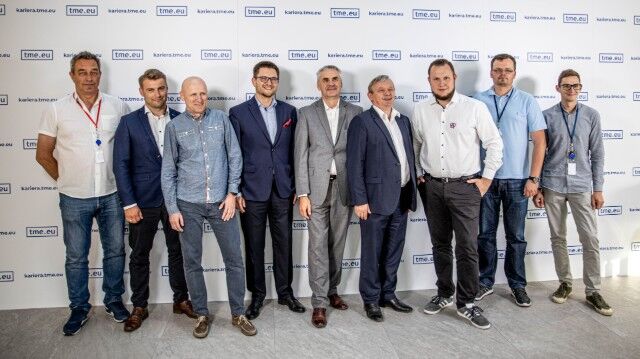 Until May 2020, TME plans to build a logistics centre in Rzgów municipality with the total floor space of 21,000 square metres, which will be operated by both humans and robots. It's #MoreThanAWarehouse! The investment is related with the development of the company and its operational plans, which include expansion to the Middle East, Australia, and the U.S. – These are demanding but very promising markets, where we have been present for many years, but now we're planning to intensify our presence — says Andrzej Kuczyński - Member of the Board and TME Operating Director. – Our operation in Europe and Asia continually grows. It is crucial to increase the capacity of our logistics centre, if we want to provide our customers with current or higher level of service.
At the moment, TME owns a 19,000 square feet logistics centre at Ustronna Street in Łódź. It uses modern solutions, e.g. pallet stacker cranes and mini-load cranes of up to 23 meters height. Each day, more than 5,000 parcels are shipped. The new distribution centre will let us double that number. — At the first stage of the investment, we will build a warehouse hall, which together with the office part of the facility will occupy the area of over 21,000 square metres – explains Andrzej Kuczyński, TME. — The construction works are scheduled to finish in 2020, and the logistics centre will become operational in 2021. At this stage, we're planning to hire ca. 500 employees*.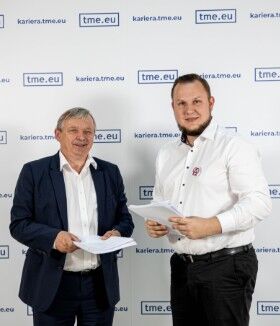 Greenfield is a state-of-the-are project. Many processes will be automated, and humans will work together with robots. The TME centre in Rzgów will use e.g. automatic sorters, robots for releasing products, and packing machines, which will enable automation of 60% of warehouse processes. There will be a heavy emphasis not only on the effectiveness, but also on the comfort of work. Thanks to the applied solutions, such as e.g. an air-conditioning system, the conditions in the warehouse will be on par with those in office buildings. Employees will have access to a canteen and a relax zone with e.g. a paintball field. — As an employer, we are committed to providing appropriate working conditions to all our staff. This includes our office at Rozalia Street, warehouse at Ustronna Street, our office in Gdynia, as well as the Greenfield project. The main slogan for the investment is #MoreThanAWarehouse, and we will do our best to make sure that employees will see it that way – says Andrzej Kuczyński, TME.
It's worth mentioning that the construction works scheduled to end in 2020 represent the first stage of the project at Nasienna Street in Gospodarz near Rzgów. Ultimately, the facility will be much larger — the area of the hall can reach up to 54,000 square metres, which will also result in an increase of employment. Depending on the pace of project realisation and market conditions, on which the specific types of warehouse space will depend, as many as 2,000 people may find work at Greenfield.
On 7th August, the ceremonial signing of the agreement took place with the main contractor of the Greenfield project – Adamietz, a company specialising in overall building investments management. The value of the I stage of the investment is 150 million PLN. Preparation works on the construction site have started on 29 July.
Greenfield project in numbers:
I stage:
Hall size: over 18,000 square feet Administration and social building size: 2,500 square metres Technical building size: 1,000 square metres Parcel size: 15 ha Target number of employees: up to 500 people Completion of construction: May 2020 Preliminary production launch: 2020/2021 Investment value: 150,000,000 PLN
Next steps:
Building area: up to 54,000 square metres Staff: 1,000 – 2,000 employees, depending on the technology