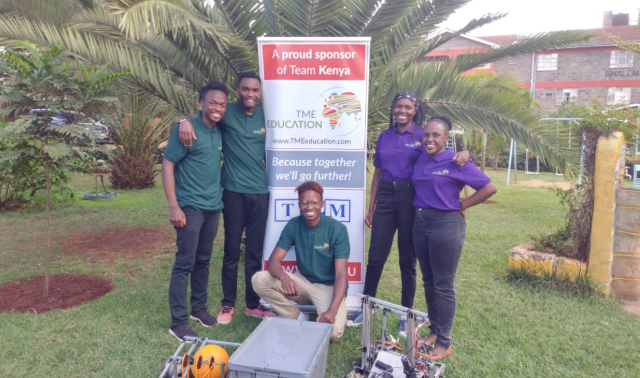 FIRST Global Robotics Challenge is a competition which features national representations of young enthusiasts of new technologies and robotics. Last year, FIRST gathered 186 national teams. This year's edition takes place in Dubai, United Arab Emirates. TME Education sponsors and supports the representation of Kenya, which was created and led by the ambassador of the program in this country.
The grand finale of the competition will be held on 24-27 October. The competition will be conducted in teams composed of 3 national representations. The theme of this year's edition is Ocean Opportunities. The task of each team will be to clean an area symbolising the ocean from pollution, i.e. 80 randomly distributed balls, and deliver them to designated zones. The teams will score points by placing the balls on platforms symbolising the recovery, recycling and reuse of oceanic garbage.
The robot created by the Kenyan national team was named "Wema", which means "kindness" in Swahili. During the competition, Wema will be operated by two persons using game pads, but the design, programming and construction of the robot involved work of five young students.
Good luck!