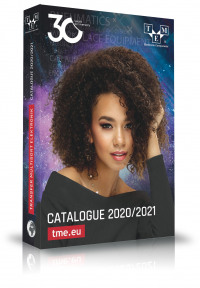 We're pleased to launch the latest version of TME Catalogue!
This is the 17th edition of the catalogue, unprecedented both in terms of size and content. Nearly 1,500 pages include an overview of the wide range of products and constitute an almanac dedicated to the electronic components industry. It contains an offer of proven solutions appreciated by specialists, as well as innovative products that have just started to gain recognition on the market.
The catalogue is available in English, Polish and Russian language versions.
Order or download the catalogue