The wide range of cable accessories available at TME includes all the most essential products, e.g. reliable cable glands from German manufacturer HUMMEL. HUMMEL is a family company established in 1948. It comprises fourteen independent subsidiaries seated in various coutries.
During the design and manufacturing process, HUMMEL puts emphasis on the reliability of components – its products are distinguished by their high quality. Apart from the most popular polyamide or brass cable glands, HUMMEL also distributes, via TME, the INOX series of stainless steel components.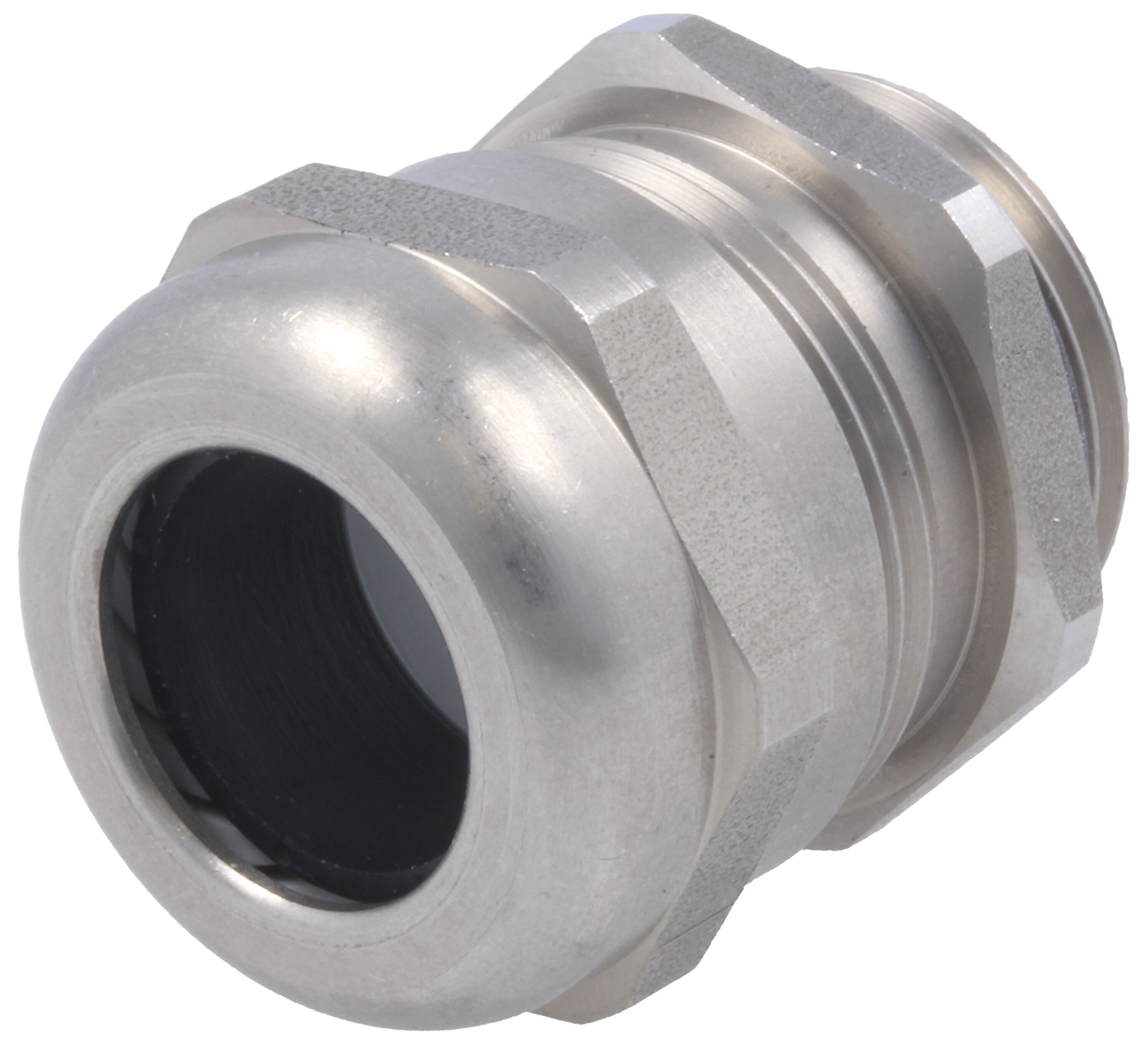 INOX glands have recently gained great popularity due to their properties. They can be used in food, marine and chemical industries. The high, IP68 rating guarantees maximum tightness. The glands are dustproof and resistant to continuous immersion in water.
Our catalogue includes various sizes of HUMMEL stainless steel cable glands.
| Specifications | |
| --- | --- |
| Gland thread: | M20 |
| Thread pitch: | 1,5 |
| IP rating: | IP68 |
| Body material: | stainless steel |
| Cable outer diameter: | from 10mm to 14mm |
| Operating temperature: | from -40°C to 100°C |
| Thread length: | 6mm |
| Thread type: | metric |
| Spanner size: | 24mm |
Check out the 1.695.2000.50 cable gland