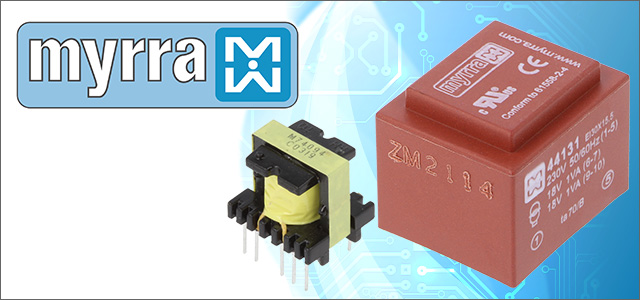 TME has entered into cooperation with MYRRA, a renowned manufacturer of i.a. transformers, transducers, and chokes from France. These durable and dependable components can be used in building various power supplies. Apart from the common components, the company offer also includes bespoke products adjusted to individual needs, e.g. laminated transformers or high-frequency chokes.
MYRRA headquarters is located in Paris, France, but the company had manufacturing plants in Poland and China, as well as subsidiaries in Germany and Spain.
Check out the offer of MYRRA products at TME.