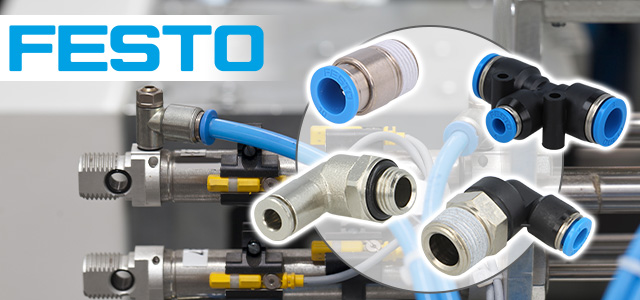 TME has established cooperation with FESTO – a leading provider of innovative solutions for industrial automation and pneumatics. The FESTO Group owns 61 independent companies located around the world. FESTO launches around 100 new products on the market every year and holds 2600 patents, which ensures maximum efficiency in plant and process automation.
Solutions by FESTO are applied in machines and equipment in such industries as automotive, food, electronics, railway, paper, chemical industry and power engineering.
TME offer includes, among others, pneumatic cylinders, valves, connectors and pressure regulators.
Discover the full offer of FESTO products available at TME.