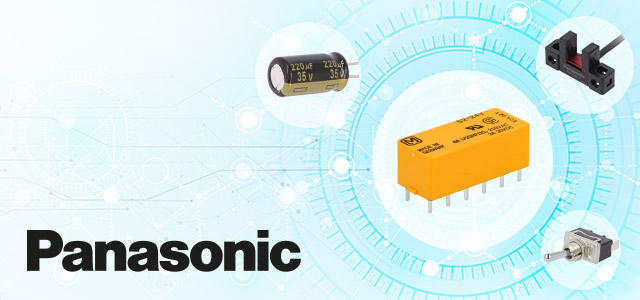 PANASONIC, formerly known as Matsushita, is one of world's leading manufacturers of all kinds of electronics – from basic passives to consumer products. Since TME is an official distributor of PANASONIC products and our catalogue grows larger every day, we would like to inform our Customers about the current extent of our offer.
Components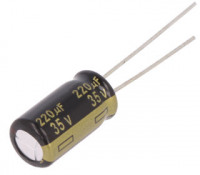 Electrolytic capacitors are the most basic PANASONIC product available in TME's catalogue. They are mostly comprised of FC, FM and FR series of precision, low-impedance components with up to 10,000 hours of service life. Our Customers may pick from components with capacitance of 2.2–10,000µF, designed for 6.3–1000VDC applications. These components are designed for THT mounting, but most of them have their counterparts in the FK and FP series of SMD capacitors.
We should also point out that TME's offer includes compact supercapacitors from PANASONIC with capacitance of up to 1.5F.
Another group of products manufactured by this Japanese company that are just as elementary are SNAP ACTION microswitches. They are used in automation, home appliances, and in the automotive industry. They offer an excellent level of insulation, making them excellent for difficult environments and for use in devices that must be safeguarded against environmental conditions. We offer a very wide range of different sizes – our Customers can rest assured they will find the perfect switch for their needs. These products are available in lever and no-lever, SPDT and SPST, as well as wired versions.
We also recommend the very durable toggle switches from PANASONIC. They are available in 1, 2, and 3-position versions (also with sealing rubber caps).
Relays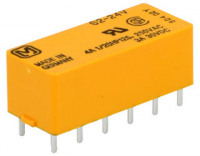 Design engineers and maintenance workers pay particular attention to the quality of relays. They are crucial in all designs and, due to their structure, are subject to mechanical wear and tear. That's why TME's catalogue has been enriched with a wide selection of high quality relays from PANASONIC. Our offer includes subminiature, signal, industrial, and automotive relays.
You can also find semiconductor relays (standard and PhotoMOS) from this Japanese manufacturer on our website. The last kind of relays – optoelectronic – provide the perfect solution for devices requiring miniaturisation, electrical separation, and fast switching. Depending on your needs, you may pick either THT or SMD variants.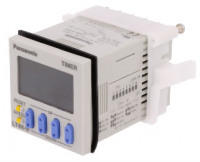 Timers are a whole different story: those products are typically used in industrial automation. PANASONIC products in this category include analogue and digital relays – for installations on panels and stands (available in our warehouse). Programmable relays (especially LT4H/LT4H-W) are universal tools thanks to their comprehensive functionality (intervals from 10 seconds to 1000 hours) that enable automation of various processes in numerous industries.
Industrial automation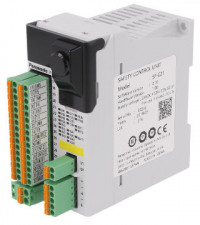 The "Automation" category of our catalogue is seeing the largest increase in the number of available PANASONIC products. We are committed to delivering a catalogue of products that meets the expectations of our Customers wanting to use the highest quality components from the best manufacturers in their automation systems. TME's offer of precision sensors from PANASONIC includes, among others:
PM-25, PM-45, and PM-65 series photoelectric sensors designed for monitoring the movement of rotating components;

gas flow sensors with various resolutions and flow rates (500ml to 1000l per minute);

VL series dust-proof, drip-proof, and oil-proof limit switches

SF4C/SF4D series safety light curtains that let you combine high work safety standards with efficient production processes.
The safety of workers in automated machinery parks partially depends on safety switches (also available in our warehouses). PANASONIC's reliability is one of the most important features of those switches.
We also have to mention the hour and pulse counters from PANASONIC available at TME. They are designed for panel, PCB, or stand installations – making them compatible with various different devices. Hour counters can save periods of up to 4,000 days. Pulse counters with 8-digit displays are designed for registering impulses with intervals of 30Hz – 2kHz. All counters included in our offer have an IP66 rating (they are dust-proof and resistant to strong water jets).
New items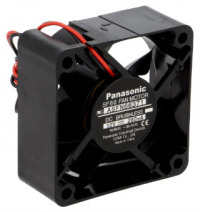 The list of products from this Japanese manufacturer available in our catalogue keeps growing larger. We are also adding more and more PANASONIC products to categories that previously did not have any items from this manufacturer. Fans are the latest addition to the PANASONIC assortment at TME. These fans support 12VDC, 24VDC, 115VAC, and 230VAC supply voltages. They are available in sizes ranging from 60x60mm to 150x170mm. They are also universal and silent. What's more, the ASEN models have frames made of cast aluminium, which by itself prolongs their service life and increases their durability.
We encourage you to check the PANASONIC assortment available at TME and follow our news about newly added products!