Fuses are one of the simplest, yet most commonly used protections of electrical installations. They are also an affordable solution. To make the selection easier for all those interested, below we present a brief overview of industrial fuse links.
ETI POLAM, the manufacturer of the presented components, is a Polish company which is a branch of the Slovenian ETI ELEKTROELEMENT corporation. The activity of ETI POLAM is focused on the production of components for protecting electrical installations and equipment, as well as their operators. Apart from the offer discussed below, these include contactors, overcurrent and residual current circuit breakers, motor circuit breakers and many other products that are available directly from TME's warehouses.

How to choose a fuse link?
In our catalogue you will find all the elements that are necessary for the assembly of fuses: fuse holders, fuse links and covers. When deciding to use this solution, you should first select a fuse link with the desired parameters, and then choose the mounting accessories that will allow you to mount the fuse in a safe way, e.g. in a cabinet with a DIN rail. The fuse links discussed here are available in the sizes specified in the IEC 60269 standard relating to the design and characteristics of low voltage fuses. Examples of the dimensions are shown in the table below.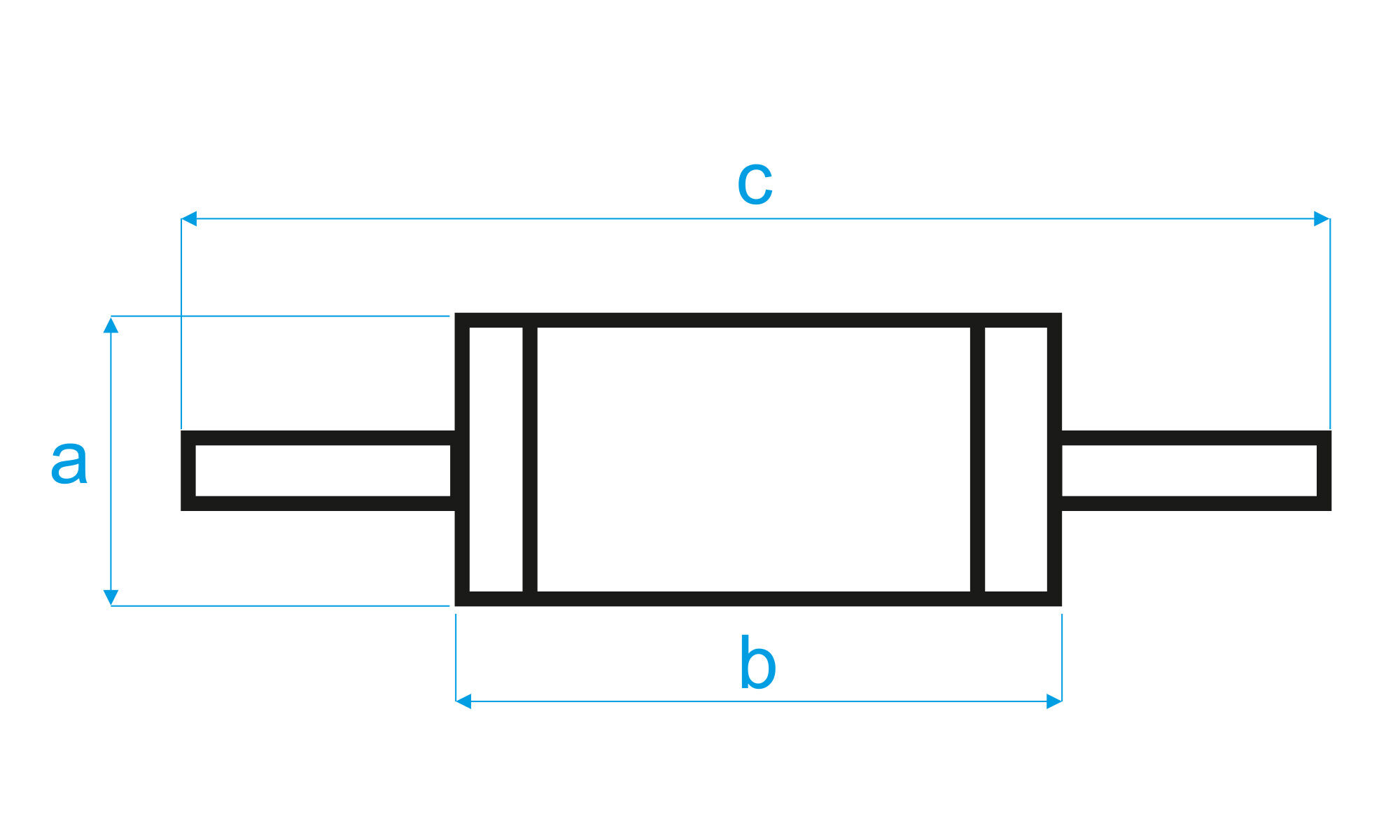 | | Dimensions | a | b | c |
| --- | --- | --- | --- | --- |
| WT-00 | | 45 | 49 | 78 |
| WT-1 | | 50 | 68 | 135 |
| WT-2C | | 50 | 68 | 150 |
| WT-2 | | 58 | 68 | 150 |
Discover fuse links available in our catalogue
K-factor - one of the most important parameters of a fuse link
An important parameter that allows to determine if the fuse link is suitable for protecting the circuit is the K-factor. It is a multiple of the link's rated current for which the circuit break time will be less than 5 s. For example, gF (fast acting) type fuse links have a very low K-factor of approx. 2.5. This means that a fuse link with a rated current of 100A will disconnect the circuit through which a 250A current flows, in up to 5 seconds. This characteristic is particularly important for the protection of long (e.g. in rural areas) electrical networks. Small cross-section wires and transformers are used, whose short circuit currents are slightly larger than the rated current of the fuse links. In TME's offer you can also find full-range, gG time-delay fuse links, designed for the protection of cables and installations.
Another example of specialised protection are the gTr fuse links, which are used to protect 50kVA to 1000kVA transformers. They are designed to allow for a nominal overload of distribution transformers. Similarly: aM industrial fuse links are designed exclusively for motor protection. Their specification allows for uninterrupted operation of the installation in the range of starting currents – however, they effectively protect the contactors and the drive unit itself in case of a short circuit.
Why it is worth choosing products by ETI?
Products by ETI POLAM are precisely calibrated devices designed to protect power supply and electrical installations as well as machines. In the TME catalogue you will find many complementary ETI brand products. They include other types of fuses, overcurrent and residual current circuit breakers, as well as their accessories (such as auxiliary and signalling contacts). We made sure that the same manufacturer's motor circuit breakers are available from our catalogue. There are also 2-, 3- and 4-pole ETI contactors available from our stock. The comprehensive offer is complemeted by numerous housings for modular apparatus designed for wall mounting.
Discover the ETI POLAM range available in our catalogue