Moving machine parts or electric current are only two types of hazard that can be encountered every day when working in production facilities. The larger the machinery park, the more potential threats. By using appropriate security measures and following the established security procedures, we effectively minimize the related risks.
Among the many solutions to ensure the safety of your employees, LOTO system, which is commonly used in large production plants, is especially worth considering.
LOTO system - lockout, tagout
The purpose of LOTO is to prevent injury to servicing and maintenance employees. It is especially useful in maintenance and infrastructure departments. LOTO stands for Lockout/Tagout.
Lockout – a special lock that prevents the machine from being switched on (panelboard protections, locks for switches or valves).
Tagout – a tag next to a given lockout device displayed to inform about the reason for shutting down the equipment, and to display the name of the responsible person using a lockout device.
The lockout devices can be divided into two categories:
Electrical lockout devices – primarily used in electrical cabinets and switchboards.
Mechanical lockout devices – used on all kinds of switches, valves and levers.
The LOTO system is commonly used by entrepreneurs not only because of its simplicity, but also for economic reasons. Buying the right equipment for your business is not a big expense and can significantly improve employee safety.
LOTO devices by Panduit
When purchasing safety equipment for your employees, it is worth paying attention to Panduit, products, which are available in TME's offer. It is a high-quality, versatile product.
Circuit Breaker Lockouts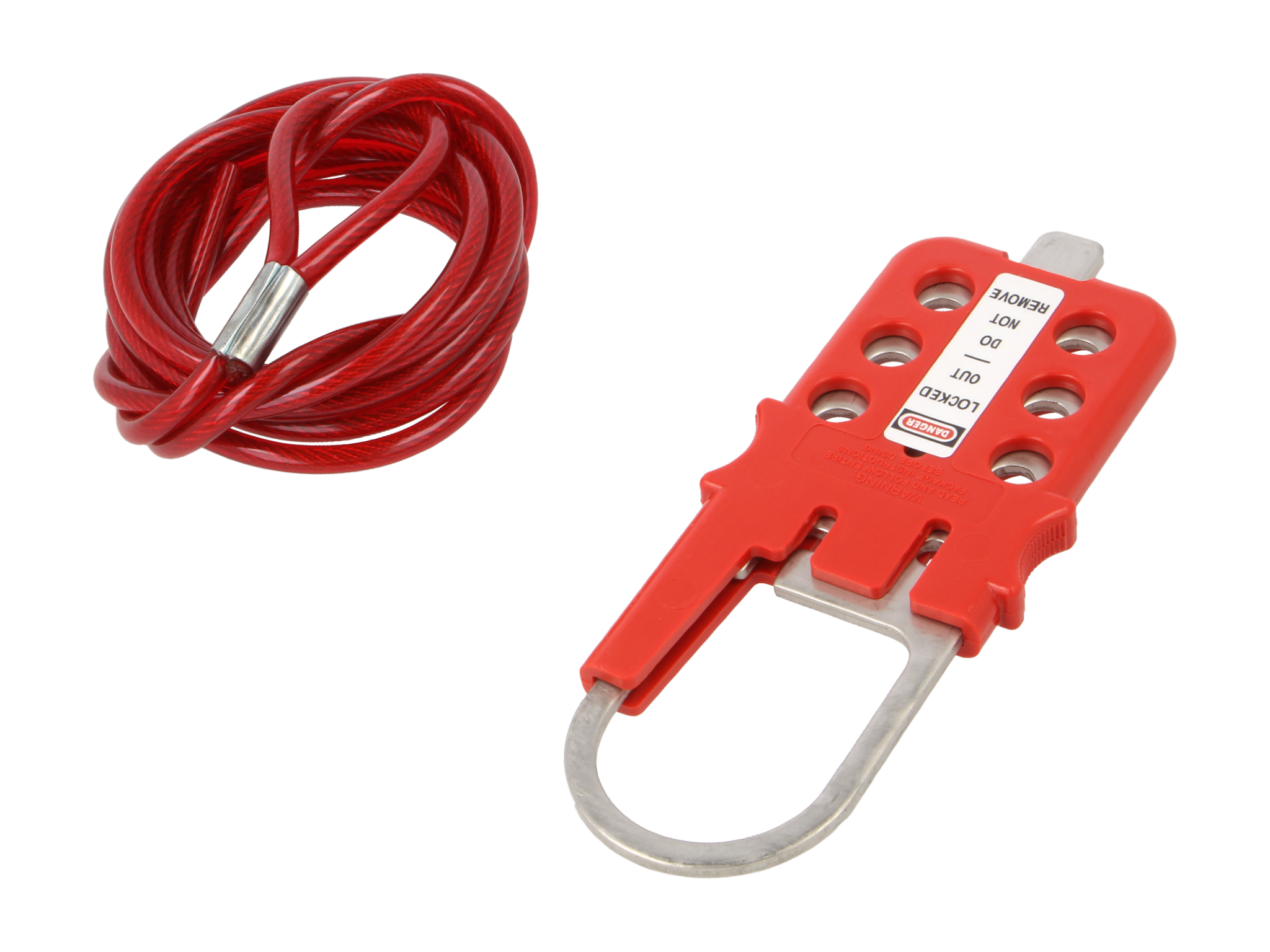 Circuit Breaker Lockout: PSL-MLD.
When repairing the electrical network in a given area of the production line, it is worth to use a circuit breaker lockout. Generally, distribution boards are typically housed in enclosures, to which only a few employees have access; therefore unauthorized access is unlikely. However, it is easy to imagine a situation where, for example, our colleague from the maintenance department, who does not know that we make repairs, turns the power back on during maintenance. Using a Circuit Breaker Lockout we can be sure that no one else can turn the power back on.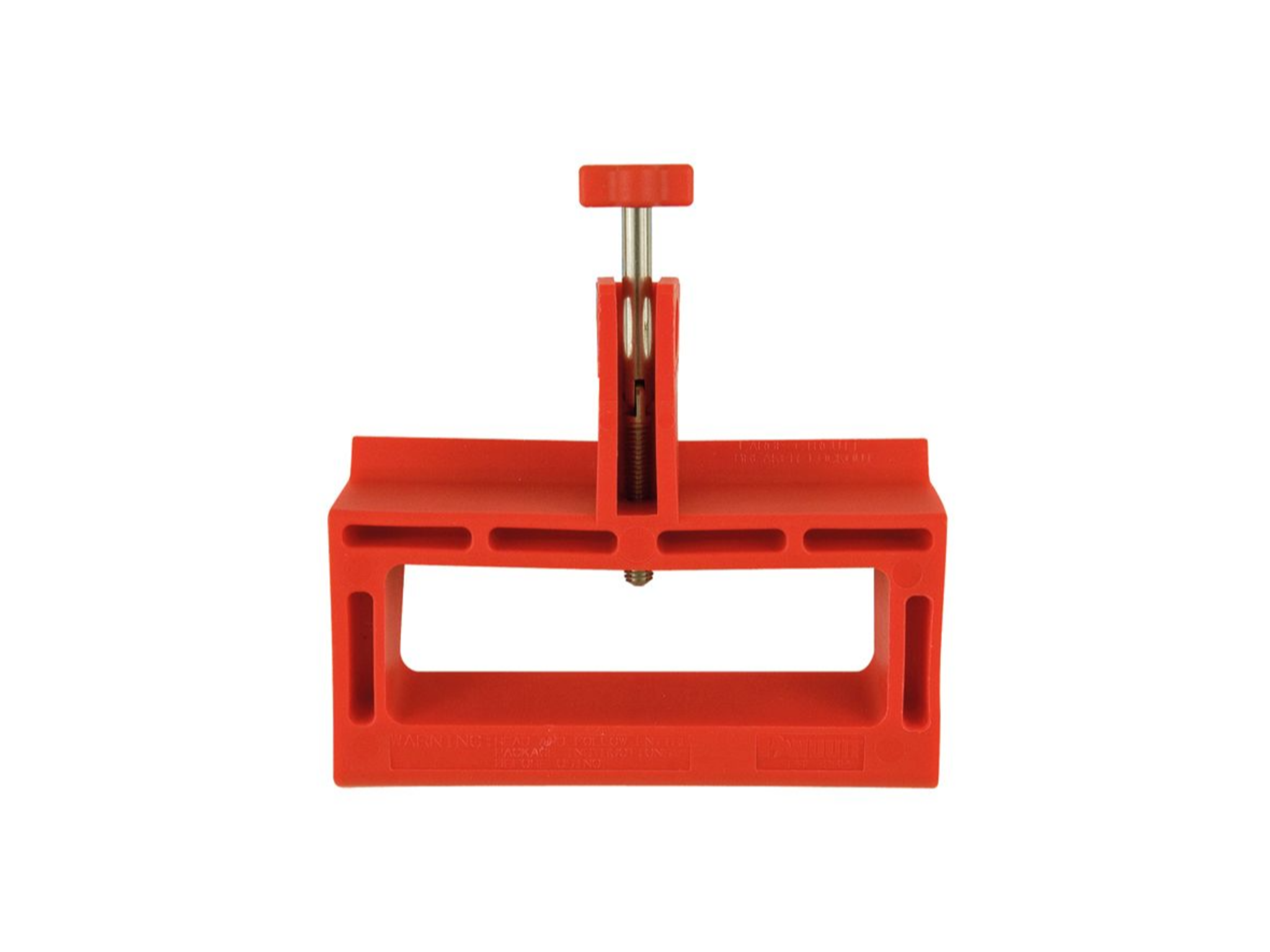 Circuit Breaker Lockout: PSL-CBL. The photo is property of Panduit Corp.
When repairing a piece of equipment, place a dedicated lock on the switch to prevent accidental activation. In addition, if a given device is out of service for an extended period of time, the lock on the switch will prevent the machine from being started up accidentally, further equipment damage, or personal injury.
Valve Lockouts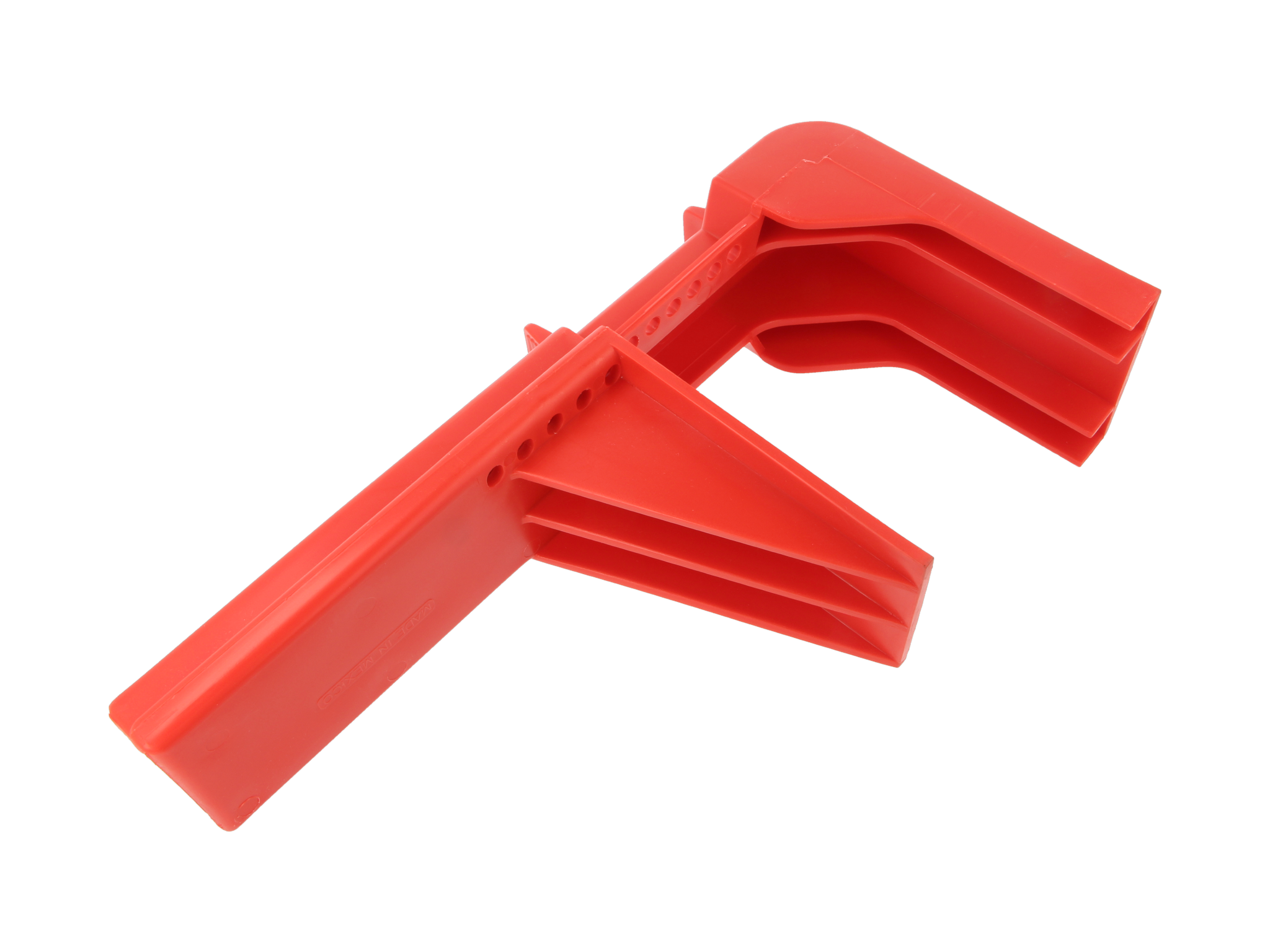 Gate Valve Lockout: PSL-BV3.
When working with all kinds of hydraulic systems, it is worth equipping yourself with valve lockouts. Their use prevents valves from opening. Thus, the risk of opening of valves during system repair, which is especially important in the case of hazardous substances, is eliminated.
Padlocks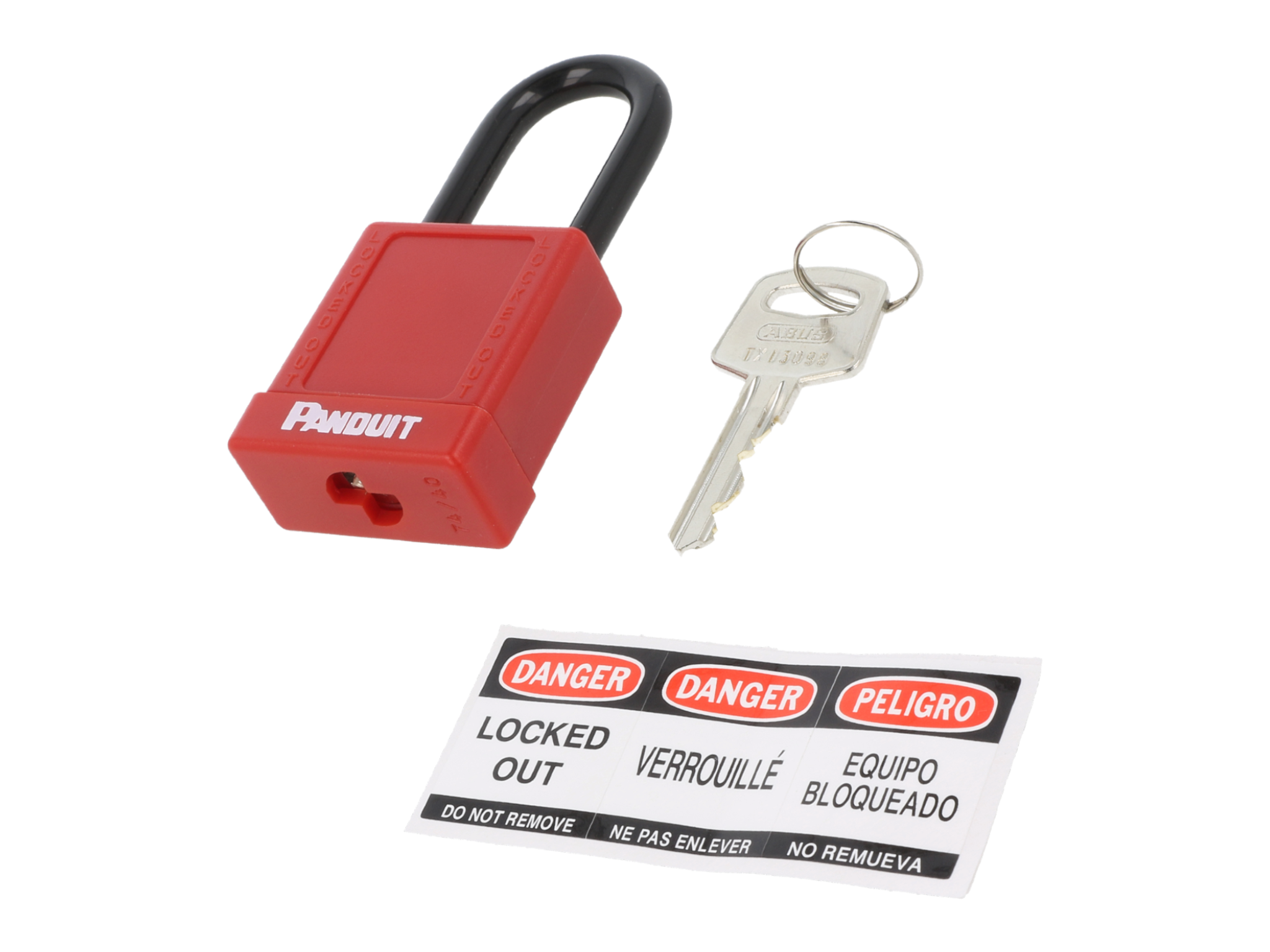 Padlock: PSL-8.
Padlocks are essential elements of locking systems. Their use in the LOTO system is mandatory. Panduit offers padlocks with both rigid type and flexible shackles, which are easier to use in difficult to access areas.
The MasterKey option allows you to order an additional master key assigned to a lock group according to customer specifications.
In the event that more people work on the protected circuit or device, use hasps that accommodate up to 6 padlocks on one lock.
AC Plug Lockout Devices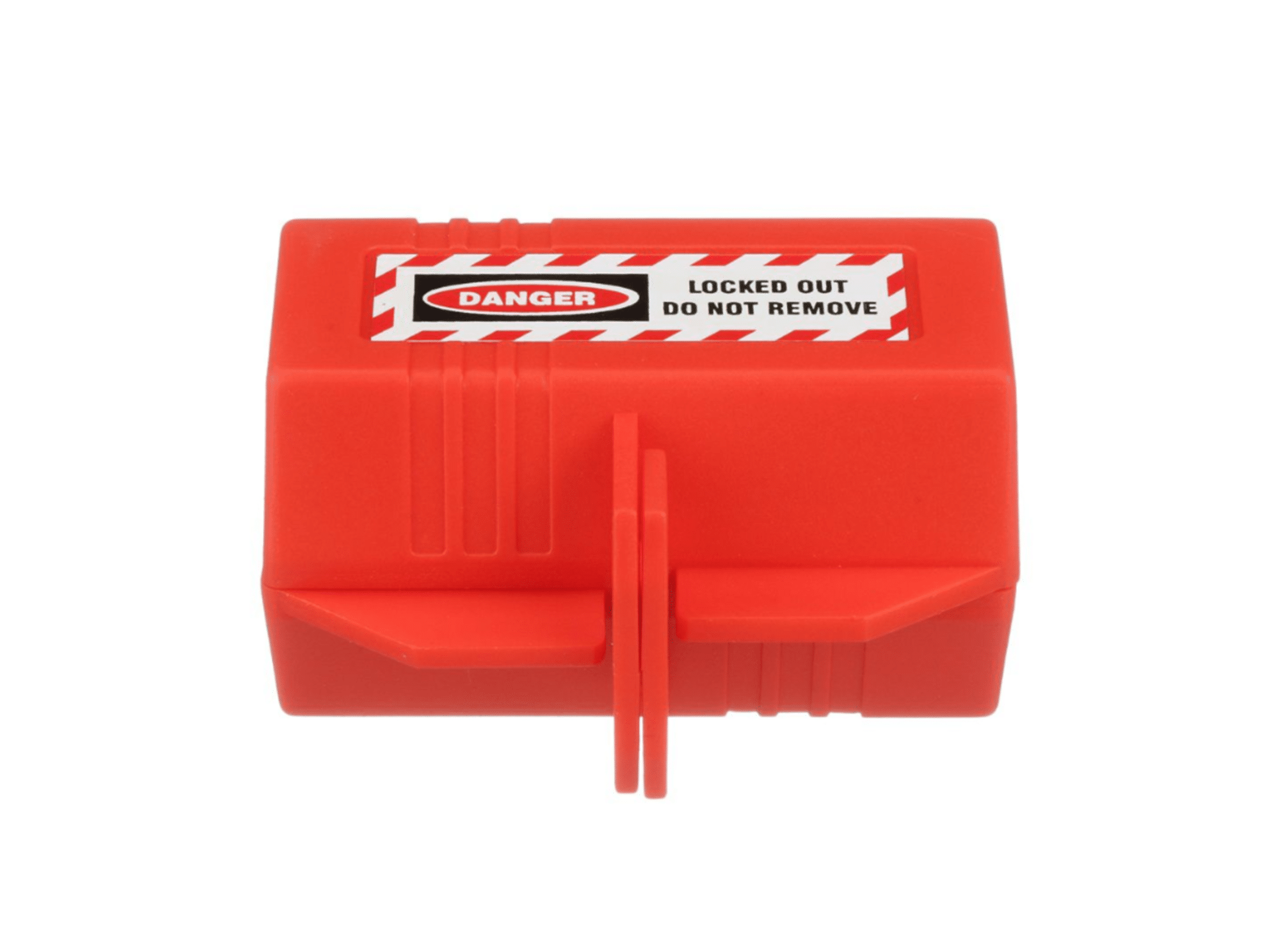 AC Plug Lockout Device: PSL-CL110. The photo is property of Panduit Corp.
In some cases, the serviced devices do not have a switch, and we cannot use any other protection equipment. In such cases, connect the AC Plug Lockout Device to the power cord. Plug lock-in devices prevent unauthorized access or use.
Lockout tags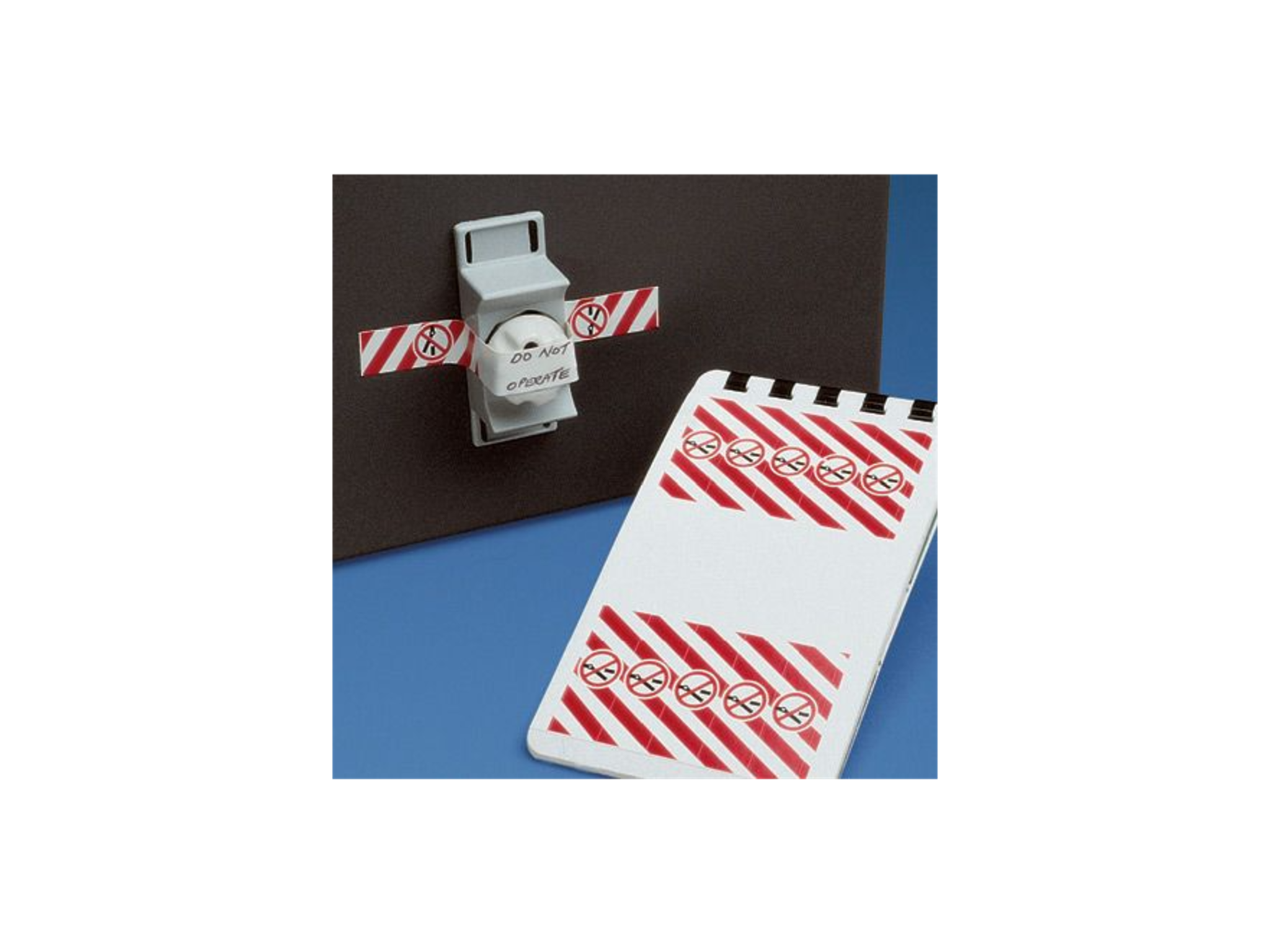 Lockout Tag: PSL-CBWL. The photo is property of Panduit Corp.
Lockout tags are one of the inseparable elements of the LOTO system. They are displayed to inform about the reasons for shutting down the equipment, machinery, or the power supply. Additionally, safety tags shall display the name and contact number of the responsible person using a lockout device. Thus, when in doubt, employees can call and obtain relevant information.
Lockout Tagout Hasps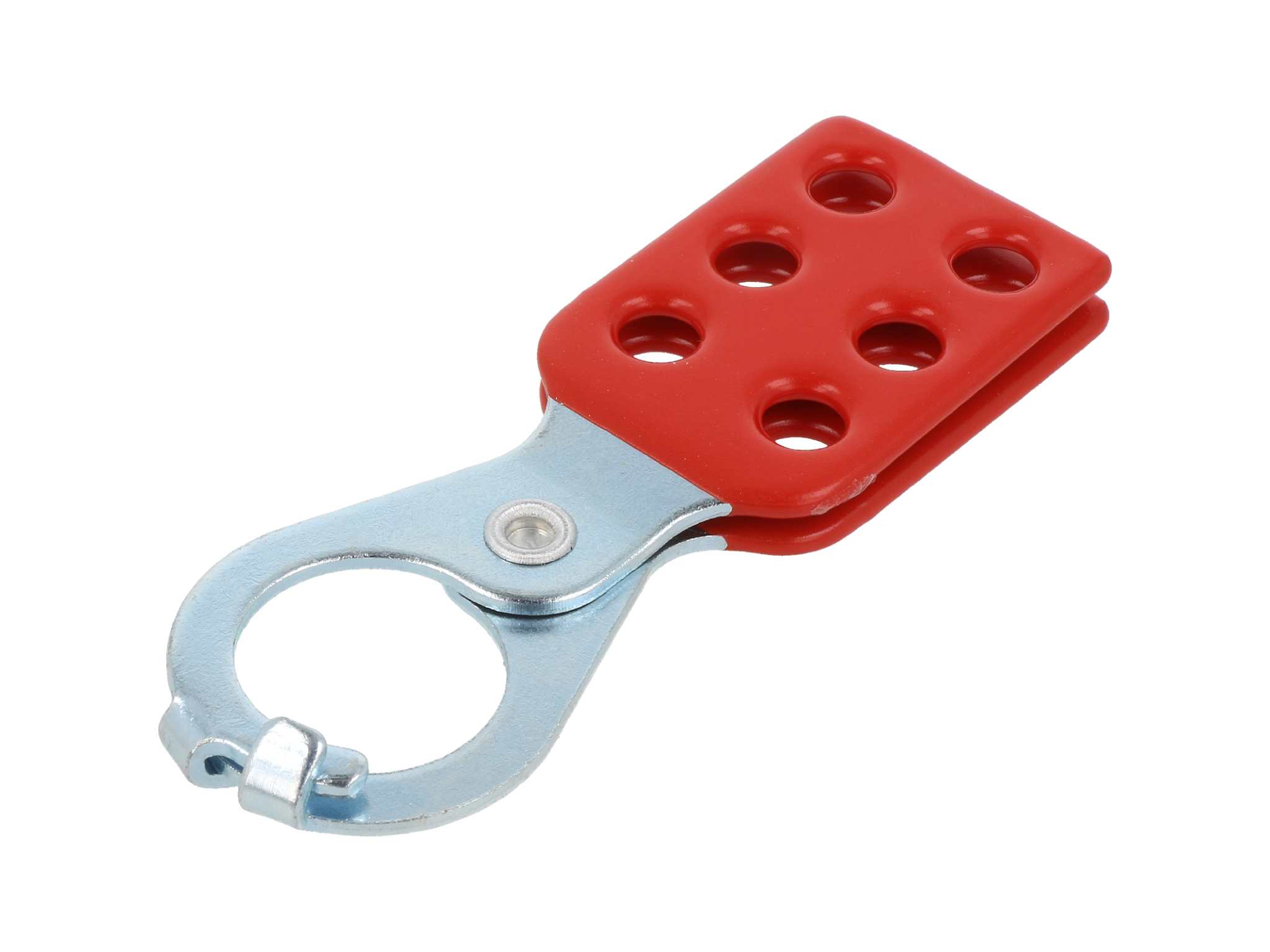 Lockout Tagout Hasp: PSL-1.
Universal Lockout Tagout Hasp. It can be fastened anywhere thanks to the hasp jaws. For added security use a padlock, which should be attached to the dedicated holes.
Check out the video to learn more about Panduit's products: