Events
2019-02-28
Robots supported by TME conquered Wrocław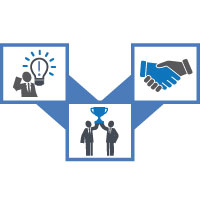 On January 12, the 11th edition of the Robotic Arena competition took place in Wroclaw, in the congress centre at Centennial Hall. The Polish Robotics Group Foundation team supported by TME was present at the competition, and the "POGROMCA" and "TWISTER" robots designed by it competed in the mega sumo category. TWISTER took third place, while POGROMCA, according to its name, turned out to be unrivalled and won the entire competition without losing a battle.
We warmly congratulate all competitors and we wish winners further successes.
The Robotic Arena tournament was an opportunity not only to follow the competing robots, but also to get acquainted with innovative and interesting projects. One of them is the Maya robot, which construction was supported by TME. Maya is 175 cm tall and has a humanoid structure. You can communicate with it using speech. The robot can recognize different shapes and objects, and even faces.