EVENTS
Springtime discount on AXIOMET multimeters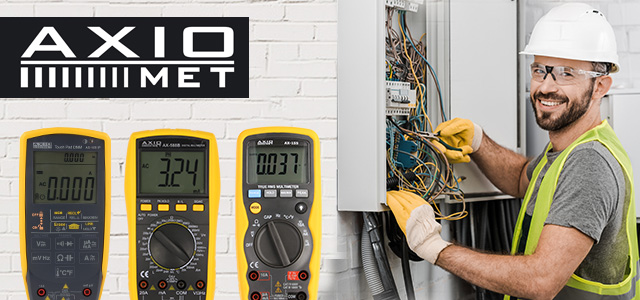 AXIOMET offer includes a wide range of portable analogue and digital multimeters. Apart from standard functions, such as measurement of voltage, current, frequency or resistance, individual models also allow to measure inductance, dBm, and even illuminance or sound level. Thanks to this, AXIOMET multimeters are a perfect solution for technicians and engineers who look for measuring equipment for their company or workshop.
In April you can buy AXIOMET portable multimeters up to 20% cheaper*.
* Offer valid until 30.04.2019 or until end of stock. Details of the special offer are available in the general terms and conditions of the special offer.