Events
2019-04-05
Engineering materials available at TME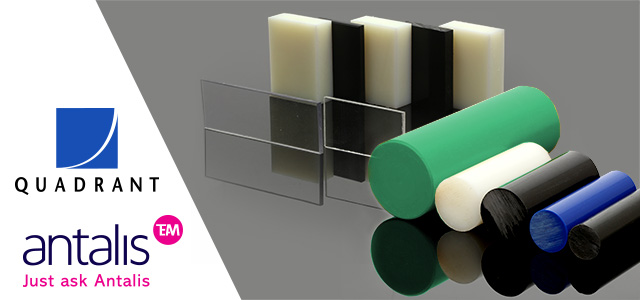 TME's offer now includes a new product category: engineering materials. TME's customers may now choose from a wide range of materials designed for various applications and work environments. These materials are available in the form of semi-finished products, such as plastic rods and sheets. Rods are available in lengths of 500mm and various diameters. Sheets are available in different templates and various thicknesses.
Engineering materials are semi-finished products – they are usually processed further, e.g. using CNC machines. Machining engineering materials is the fastest way of manufacturing ready-to-use products – especially with low volumes. In such circumstances, machining is also the most cost-effective method since it does not require injection moulds nor extrusion. Another advantage of machining is the fact that you can manufacture a large number of different articles made from different materials, using the same tools and machine. This makes machining the perfect method for making prototypes, samples, or pilot versions of different articles.
Plastics are increasingly replacing other materials like bronze, stainless steel, aluminium, and ceramic. The polymeric materials commonly referred to as "plastics" offer many advantages. They are characterised by longer life, they are electrical insulators, and provide reduced component wear resulting from mechanical contact. Plastics have lower density than traditional materials and, as a result, less inertia. Devices with components made from engineering plastics are more soundproof and generate less noise, improving line operation speed. One of the most significant advantages of plastics is their capability to work in challenging environments due to their resistance to e.g. chemicals, corrosion, and high temperatures. TME's first engineering materials offer is comprised of products from two manufacturers: QUADRANT and ANTALIS. Quadrant is a leader in manufacturing materials for technical (mechanical) applications. The company has become synonymous with innovativeness in their industry. Quadrant's products available at TME include, among others: polyamide, OM-C, POM-H, PET, polyethylene, and PEEK. Our assortment of engineering materials also includes ANTALIS products. This company is one of the leading manufacturers of packaging and materials for visual communication. ANTALIS mostly manufactures polycarbonate, acrylic glass, and PVC – transparent and non-transparent materials, usually associated with visual communication and advertisements, that are also excellent for prototyping enclosures, panels, and many other components.
Check the full offer of engineering materials »