Events
2019-06-11
JURABOT Mobile Robot Competition – a summary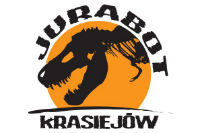 At the beginning of May, in Krasiejów, the third edition of the JURABOT Mobile Robot Competition took place. As in previous years, TME supported the organization of this event. Nearly 300 competitors from 4 countries put up for competition a total of over 150 robots. They competed in 9 categories: MEGA Sumo, MEGA Sumo RC, SUMO Standard, Mini SUMO, LineFollower, LineFollower Turbo, LineFollower Drag, Lego Sumo, Lego LineFollower. The competition of the heaviest robots (MEGA) was particularly interesting, as the fighting robots not only pushed each other out of the ring, but also tried to deal damage to the opponent.
During the JURABOT tournament there were also workshops for the youngest constructors, who created robots from LEGO bricks.
We would like to congratulate to the winners of all categories and wish them further success!