Events
2019-06-27
Polish Robotics Group – summary of the season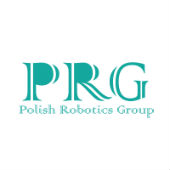 TME has been supporting the team of the Polish Robotics Group foundation for years now. In this season, the team has taken part in 5 events during which their Twister and Pogromca robots competed with other machines in sumo and mega sumo challenges.
In October 2018 the team participated in Robocomp in Cracow. Only Twister took part in that tournament. A month later, our team competed with others during the Łódź-based Sumo Challenge. This time both robots of the Polish Robotics Group were presented. In the mega sumo category Pogromca was unlucky and lost the final fight to Masakrator, who won the title of the world champion 2017 in Japan.
The last event of 2018 in which the robots of Polish Robotics Group participated took place in Japan. The International All Japan Robot-Sumo Tournament was organized in Tokyo between 13 and 17 December. The Japanese tournament is the most important event in the sumo robot calendar – it attracts the top constructors and their robots from all around the world. In order to participate, you need to be the winner of competitions in other countries and receive a special invitation to Tokyo.
On 12 January, our team took part in Robotic Arena in Wrocław. Pogromca managed to win all the fights and won the first place in the sumo category, while TWISTER was the third robot In the same competition. The last event in which the team of Polish Robotics Group participated in this season was the Robotic Tournament in Rybnik, which was organized on 6 April. Congratulations on this successful season. Good luck for the future!