Events
2019-10-01
Win a prize for your idea of a new look of a HARTING connector!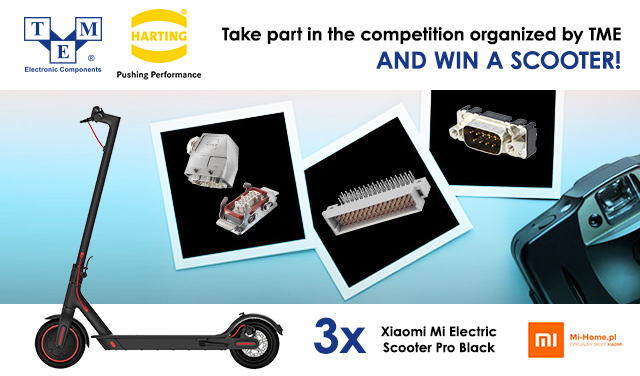 Han, RJ, D-Sub, IDC, DIN – these are only some of HARTING connectors offered by TME. Everyone knows their application, however… Show us how to use the connectors of this popular brand creatively and take part in the competition. Combine ingenuity with a bit of fantasy, prepare a short description and a photo of your project to have a chance to get one of the 3 Xiaomi Mi Electric Scooter Pro Black electric scooters!
Submit your ideas until 27 October 2019 via the following form:
Important! Each participant can only submit one entry*.
Awards in the contest are sponsored by Harting.
* More details are available in the Terms & Conditions.