EVENTS
2014-08-05
TME sells its products to 100 countries of the world now!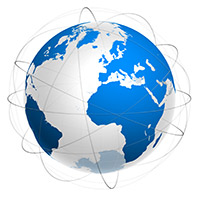 Dear Customers!
As published in the April 2014 rankings "Global Firms 2013," aimed at distinguishing Polish companies most successful in foreign markets, TME was placed 3rd overall in Poland and 1st in the Lodz Province.
Today we can boast that the number of countries to which we send packages has increased to 100!
We thank you for the trust and choosing TME as your provider of electronic components!