DOGAĐAJI
2019-07-26
Inventors Month with TME Education – community changemakers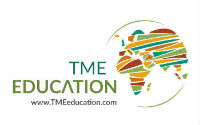 Inventors Month inicijativa je pokrenuta 1998. godine od strane United Inventors Association of USA (UIA-USA), Academy of Applied Science i Inventors' Digest. Cilj ovog pothvata je proslavljanje kreativnosti i izuma, te cijeniti i razlikovati talentirane, hrabre ljude koji žele podijeliti svoje ideje s cijelim svijetom.
Ove godine TME Edukacija pridružuje se proslavi u kolovozu kao Mjesecu inovatora i organizira akciju Inventors Month with TME Education – community changemakers. Naši veleposlanici su preuzeli na sebe probleme s kojima se suočavaju njihove zajednice i moguće načine njihovog rješavanja. Sa studentima su stvorili nevjerojatne prijedloge za projekte koji će voditi do cilja. Trenutno smo u fazi provjere.
Koji su bili njihovi učinci? Budite s nama u kolovozu!