Panel meters are used to build production lines, complex systems for power supply for buildings, or in the energetic industry. They are used in any place, where there is a necessity to control electrical measurements, such as current-voltage, amperage or frequency. However, TME's offer in this area includes many solutions that can be used in industrial, professional and semi-amateur applications or hobby projects. Most common meters are small size panel meters mounted on a DIN rail or a panel slot. These are mainly voltmeters and ammeters, power or frequency meters.
Analogue panel meters
Basically, panel meters are divided into analogue and digital devices. Their functionality is similar. In addition to the basic products, such as voltmeters, ammeters (AC or DC), and power meters, TME's catalogue also includes analogue operating time counters. These devices are mounted on panels in control cabinets etc, as well as on DIN rails (with the use of special adapters). It is worth to pay attention to a wide range of power meters, which you can check by clicking here.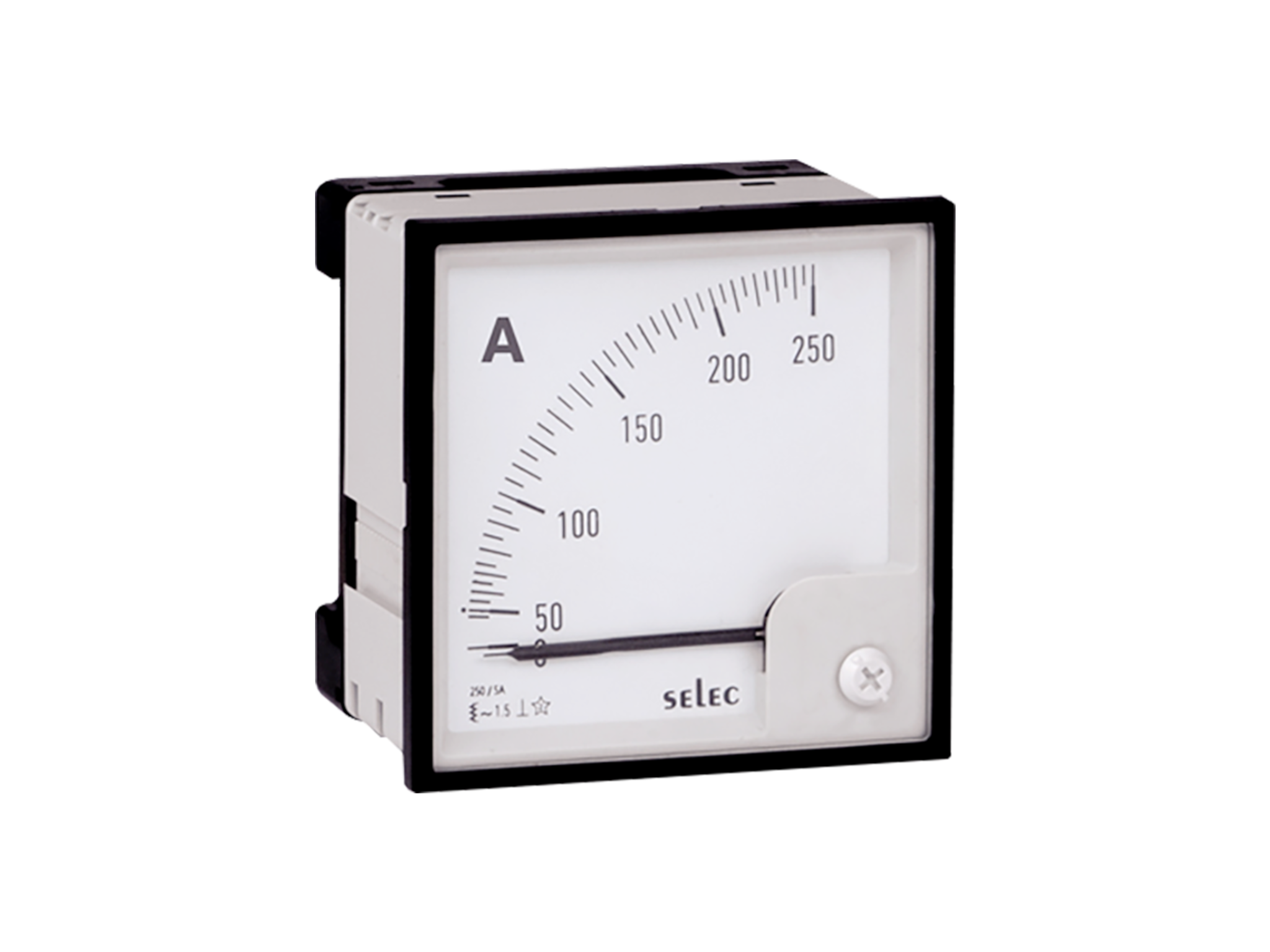 Analogue ammeter AM-I-2-5-CE
Analogue measurement is not as precise as digital; however, in case of high voltage or high current installation, like in energetic industry, they turn out to be a practical solution. Therefore, there are still manufacturers that specialize in analogue meters. These are, for example, two companies present in TME's catalogue: Crompton, which is now a part of international concern TE Connectivity, and Lumel.
Check out analogue panel meters
Digital panel meters
Digital meters are characterized by greater diversity in terms of design and size of the front panel, as well as the precision of the displayed information. Some of these panel devices, such as ND45-1410P000 by Lumel, have a built-in colour display and functionality to analyse the power quality. In other words, they allow you to monitor many key figures, like energy consumption, active power, AC voltage, phase angle θ, reactive or apparent power, AC current, temperature or power factor. In addition, Lumel products have many other functions, such as: archiving the recorded values ​​on SD cards, receiving signals from energy meters (with pulse output), a built-in HTTP server that allows you to read the measurements through a standard web browser on a computer.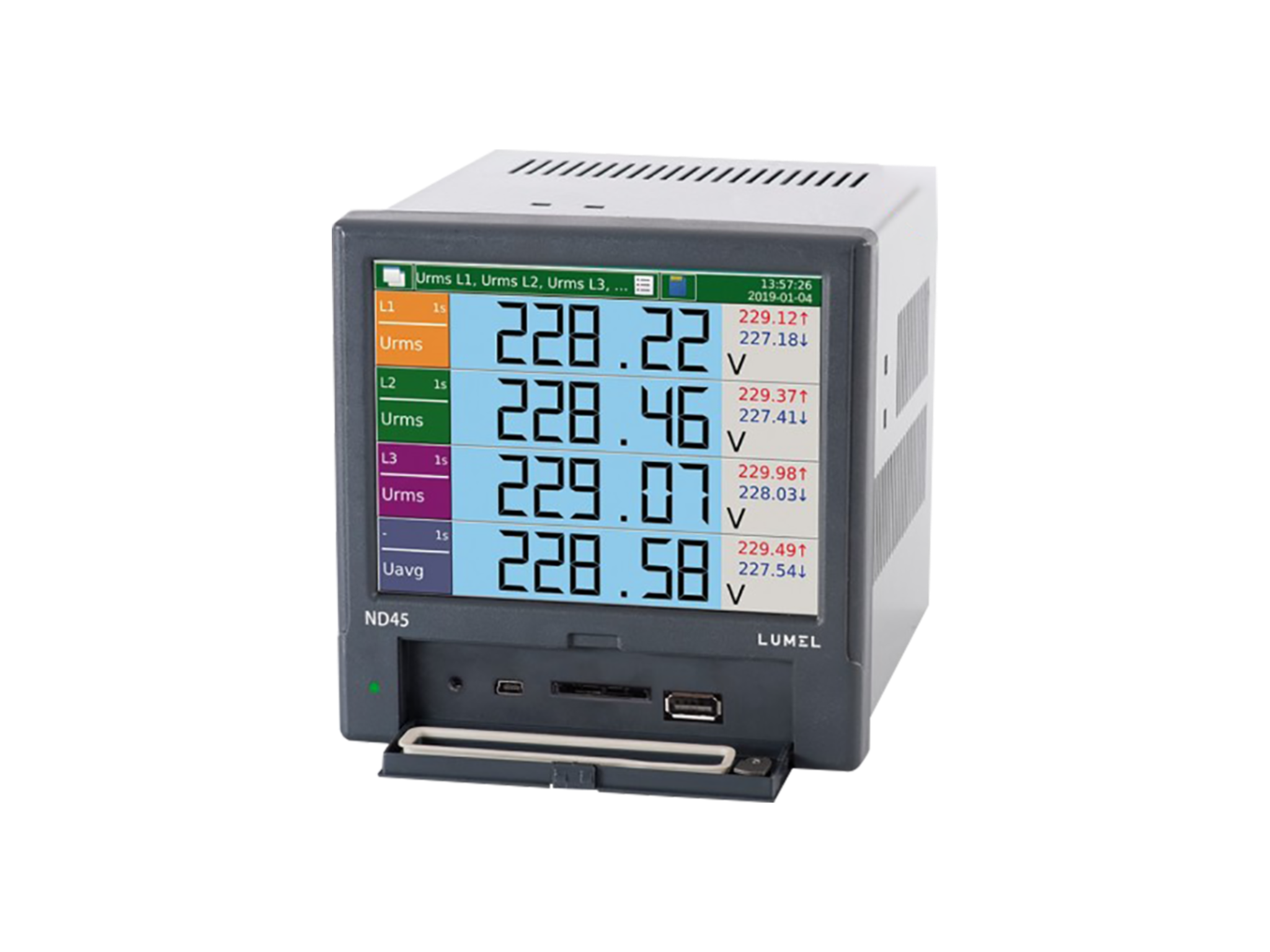 Power quality analyser ND45-1410P000
Panel meters also include module devices mounted on a standard DIN rail. Installed next to security or supervisory devices, the meters facilitate the work of maintenance staff and technicians. Thanks to the indications, you can quickly find out whether the installation has not been subject to, for example, a frequency disturbance or a voltage drop. It is also easier to assess whether the installation itself has been properly made, which can be assisted by the indicating modules correct phase connection in a three-phase installation or an electricity meter**.
Check out digital panel meters
Accessories for panel meters
Some of the meters, especially those for voltage measurements require the use of additional devices like current clamps. The most commonly used elements are current shuts and transformers. Other products related to meters are scales for analogue ammeters (that can be adjusted to the transformer installed in the circuit). Regardless of the model bought at TME, there is a number of compatible accessories available and other elements necessary for installation, start-up and maintenance of panel meters.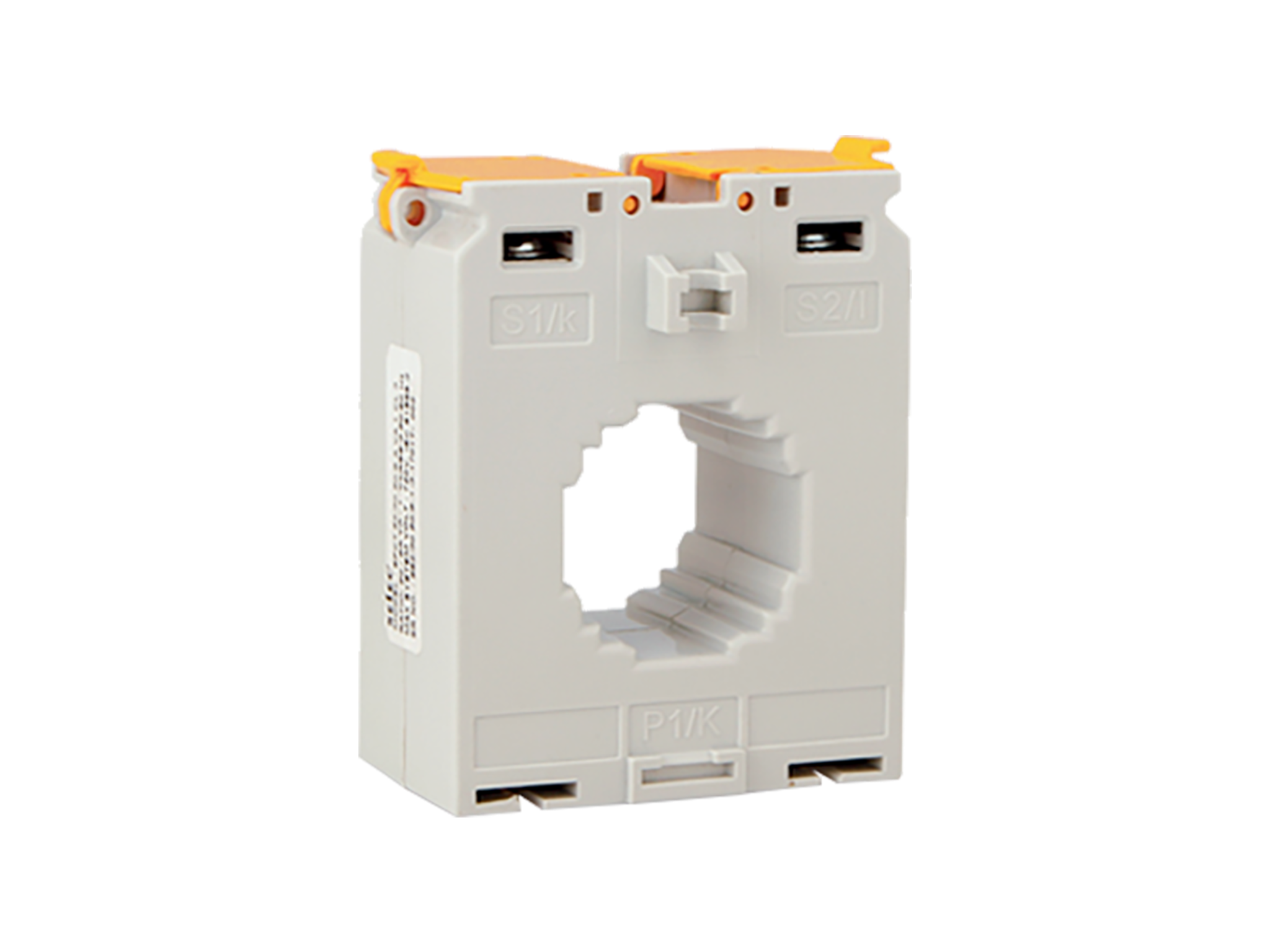 Current transformer SPCT100/60-1/5
Check out digital panel meters