События
2019-05-31
Microchip Technology - Total System Solution.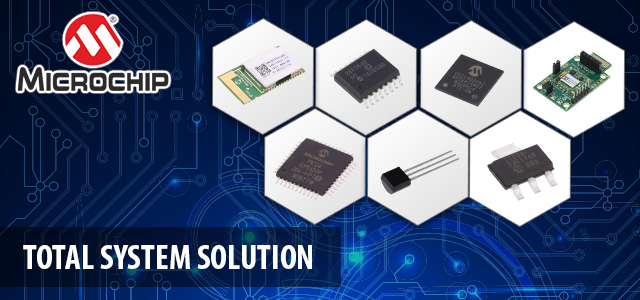 Microchip Technology is one of the largest semiconductor manufacturers in the world. Its history began 30 years ago, from the production of microcontrollers. Over time, the semiconductor portfolio has expanded thanks to in-house product development and the acquisition of external companies, including for instance: Silicon Storage Technology (SST), Atmel, Micrel, Supertex or recently Microsemi.
Currently, the manufacturer offers all the elements that are necessary to design and build embedded systems: microcontrollers, analogue and analogue-digital systems, communication modules, and solutions to improve security. The comprehensive character of the product range is reflected in the company's slogan, Total Systems Solutions, which positions Microchip in the world of modern electronics.
Total System Solution is:
a wide range of products from a single supplier,
simplified merging of technologies in one project,
tools for easy selection of components,
tools and technical support from the manufacturer,
reducing the overall system costs,
reducing the design time.
As an official distributor of Microchip, TME constantly develops the range of this manufacturer's products on offer. We offer 7,500 Microchip products, more than 4,000 of which are available directly from our warehouse.
Microcontrollers 8-, 16- and 32-bit from popular AVR and PIC series, with ARM7, ARM9, Cortex-A, Cortex-M and DSP cores.
SRAM, NVRAM, EEPROM and Flash memories
Communications modules - IoT (Wi-Fi and Bluetooth), RF and others.
Analogue and mixed systems - including A/D and D/A converters, interfaces, amplifiers and comparators, temperature converters and digital potentiometers and others.
Peripheral systems watchdog, authorising and supervising, multiplexers and others.
Voltage regulators and stabilizers
Transistors
Development kits
Microchip products are applied in industrial solutions, consumer electronics, automotive industry, communications, computers, and more.
Use our catalogue to learn more about the full range of Microchip products.