DOGODKI
2016-04-27
TME is a strategic partner of the Academy of Prototyping and Manufacturing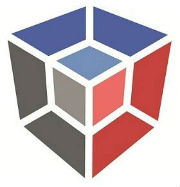 TME has become the sponsor for the Academy of Prototyping and Manufacturing, organized by FabLab from Lodz.
The participation in the project is free. Its aim is to develop knowledge concerning prototyping and designing as well as manufacture of products, constructions and inventions. Participants take part in practical workshops lasting several months, at the end of which they build working prototypes.
TME has been proudly following the achievements of young constructors. In early April, they were learning how to solder transistors, resistors and diodes; they were creating simple systems as well as advanced PCBs. Then, they started to learn the basics of a coding in C in order to program electronic prototypes. We are impressed by their enthusiasm, especially given the fact that participation in the Academy is for a great majority of them the first serious contact with electronics.